Items Available to Order
All Prices in CDN Funds, and do not include taxes and shipping (if applicable)
This list does not represent what I have in stock at ECH, only what has been released this week, and that I can order in. Some items I order as normal, other items are for "special order" only. If you are looking for something, and wonder if it is in stock or not, simply shoot me an e-mail and ask. If not in stock, I would happily order it in for you.
New Items Available to Order - Feb 10 - Feb 14
Monday, February 10, 2020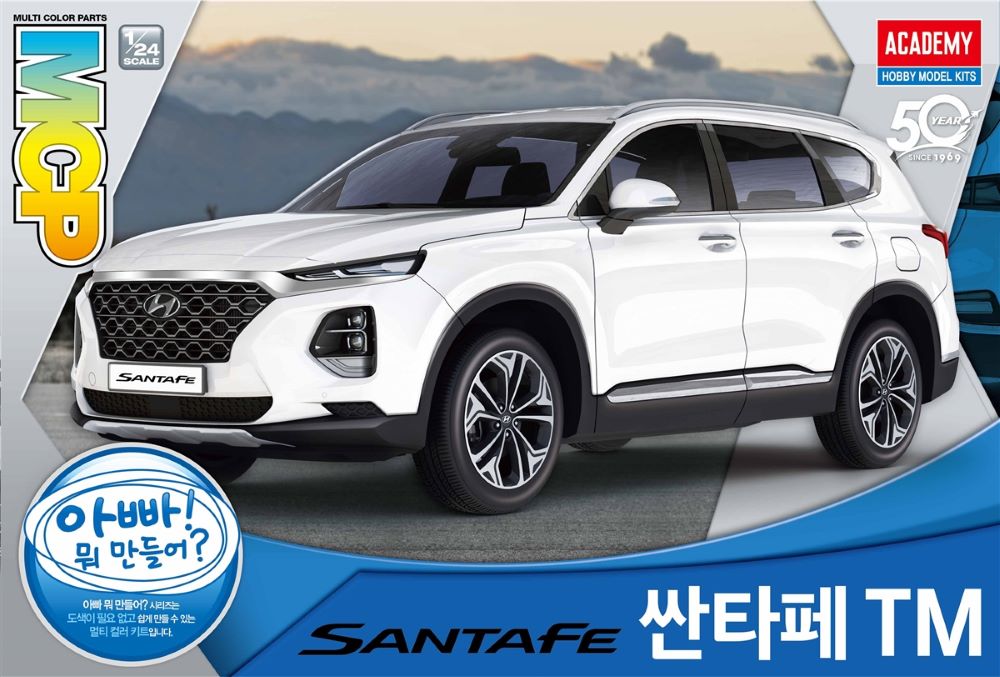 Academy 1/24 Hyundai Santa Fe SUV
$43.25
100% NEW TOOLING!
Hyundai Santa Fe kit with Multi Color Parts
No need to paint.
Easy Assembly.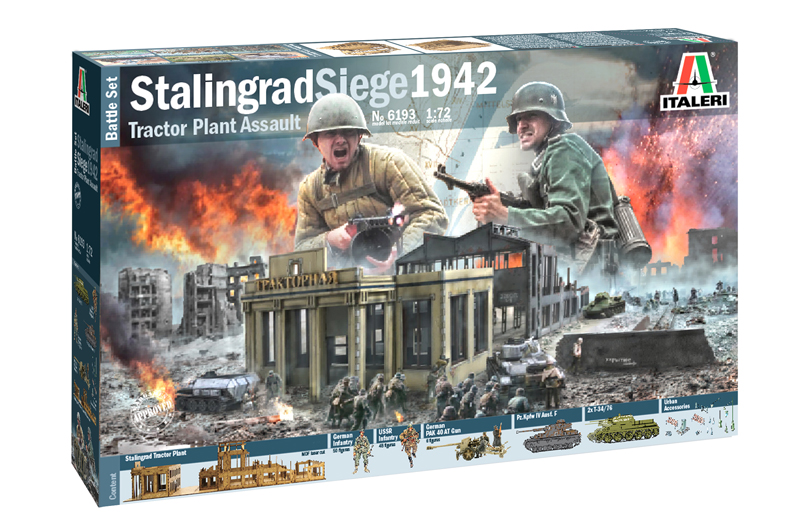 Italeri 1/72 WWII Stalingrad Tractor Plant Assault Diorama Set
$149.75
The battle of Stalingrad was a turning point of the Second World War and one of the most famous battle of the military history. The battle begun on summer 1942 and the Soviet Red Army faced the German army for the control of Volga and Don rivers region. The military operations were focused in the symbolic city of Stalingrad destroyed by the intense German bombing. The ruins of the city became the theater of brutal and fierce close quarters combats. One of the most important German target was the control of the industrial area including the huge tractor factory, converted during the war to the production of T-34 tanks, destroyed by bombers and artillery fire. On November 1942, the Soviets launched the large flanking maneuver to surround the Wehrmacht forces in Stalingrad that ended with the surrender of German Troops in the first months of 1943. The victory obtained by Red Army was the starting point of Soviets offensive that brought them to Berlin in 1945.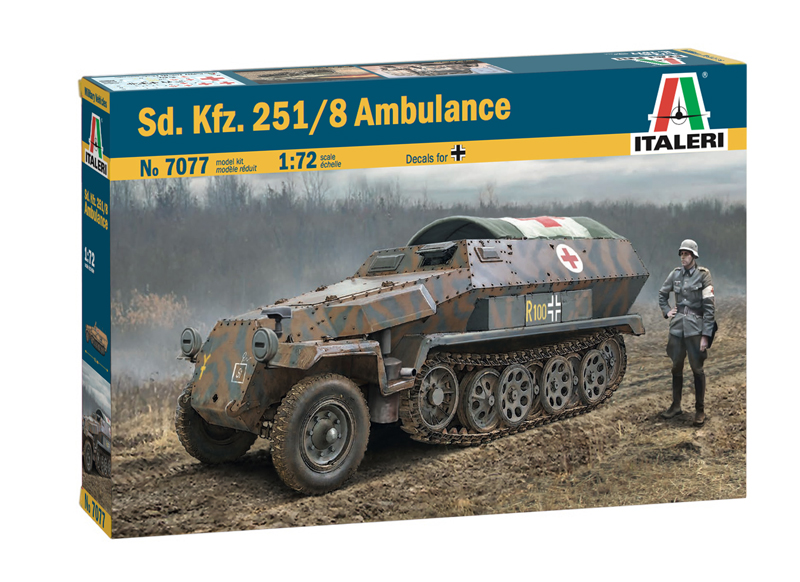 Italeri 1/72 SdKfz 251/8 Ambulance Halftrack
$29.25
COLOR INSTRUCTIONS SHEET
The Sd.Kfz.251 half-track was an armored fighting vehicle (AFV), which was deployed by the Wehrmacht on all operational fronts during the Second World War. Powered by a Maybach 6-cylinder petrol engine it was able to reach a speed of 55 km / h even on 'off road' terrain. Produced in huge numbers, it was mainly used to transport 'Panzergrenadiers', but during the war several versions were developed to meet differing operational requirements. The half-track Sd.Kfz. 251/8 'Krankenpanzerwagen' was outfitted and deployed as an armored ambulance operating close to the frontline. It was capable of carrying up to eight seated casualties or four seated casualties and two stretcher cases, and also the necessary first aid and other medical equipment.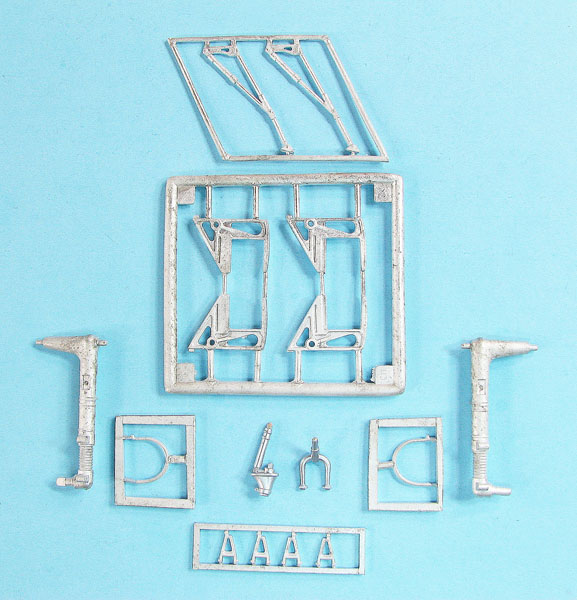 Scale AC Conversions 1/32 Henshel Hs129B-2/RIII Landing Gear (ZKM kit)
$24.75
For: replacement for 1/32 Zoukei-Mura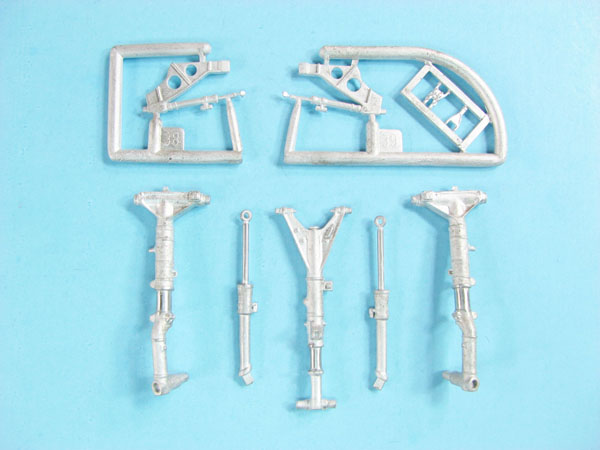 Scale AC Conversions 1/32 Mirage 2000 Landing Gear (KTH kit)
$23.50
For: replacement for 1/32 Kitty Hawk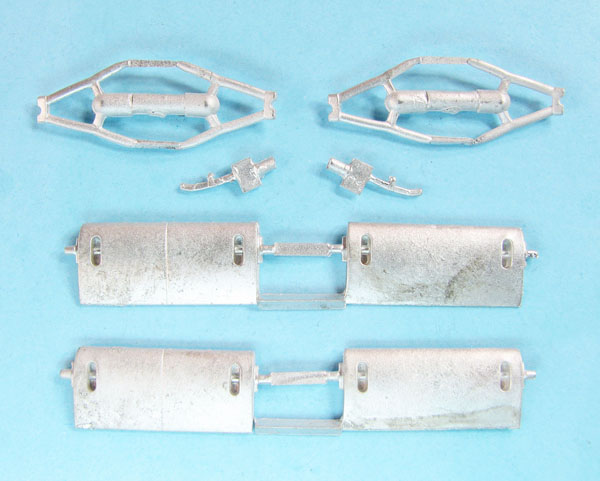 Scale AC Conversions 1/72 Fokker D.VII Landing Gear (EDU kit)
$15.00
For: replacement for 1/72 Eduard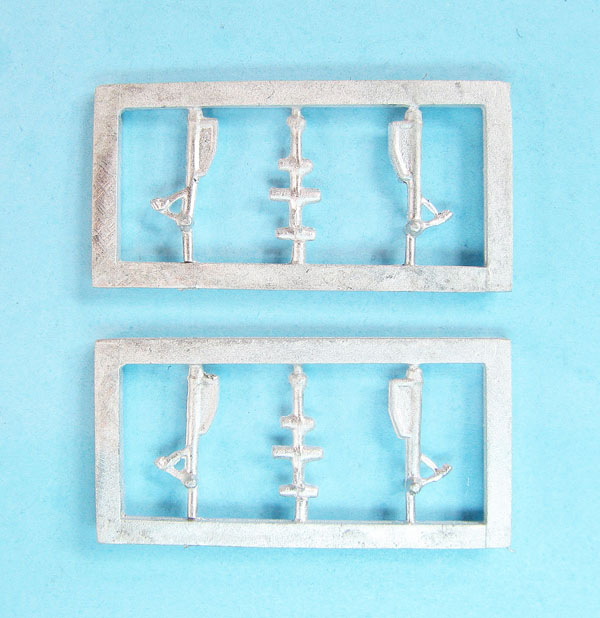 Scale AC Conversions 1/144 Fokker 100 Landing Gear - 2 Sets (REV kit)
$11.25
For replacement 1/144 Fokker 100 Landing Gear (2 sets) (Rev)
Tuesday, February 11, 2020

Trumpeter 1/35 Russian SSC6/3K60 BAL-E Coastal Defense System
$195.75
Kit consists of over 1,200 parts, including photo-etch, copper cable, and rubber tires. Features full drive train assembly, complete with engine transmission, differential housing and suspension units.

Trumpeter 1/200 RMS Titanic Ocean Liner w/LED Lighting
$599.75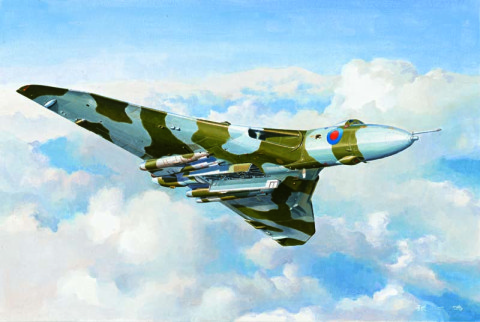 Trumpeter 1/144 RAF Avro Vulcan Mk II Strategic Bomber
$49.50
Kit consists of over 60 parts, including clear parts.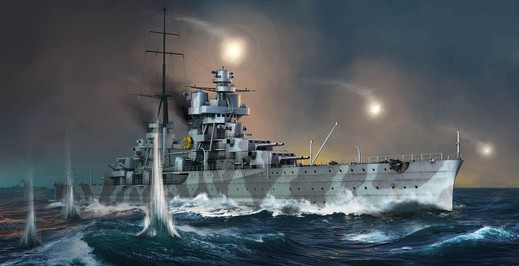 Trumpeter 1/350 Italian Fiume Heavy Cruiser
$115.50
Kit consists of over 420 parts, including photo-etch, deck with wood pattern and display stand.


Trumpeter 1/350 USS New York LPD21 Amphibious Transport Dock
$188.00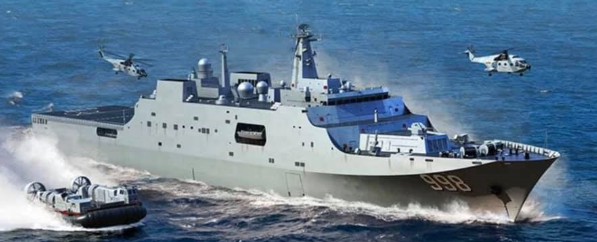 Trumpeter 1/700 PLA Chinese Navy Type 071 Amphibious Transport Dock
$61.75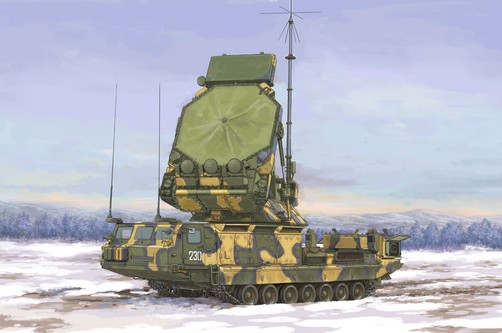 Trumpeter 1/35 Russian S300V 9S32 Tracking Radar Surface-to-Air (SAM) Missile System
$177.75
Kit consists of over 1,000 parts, including copper cable, photo-etch, and individual track links.

Trumpeter 1/35 Russian T72A Mod 1979 Main Battle Tank
$88.50
Kit consists of over 1,200 parts, including copper cable, brass wire, photo-etch, and individual track links.
Thursday, February 13, 2020


Aoshima 1/700 German Bismarck Battleship Waterline
$49.50

Aoshima 1/700 HMS Dorsetshire Heavy Cruiser Waterline
$49.50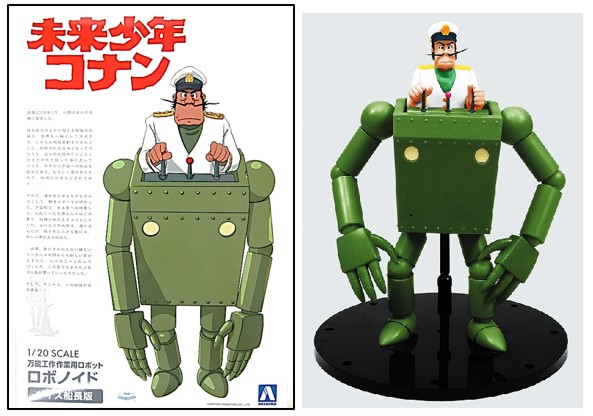 Aoshima 1/20 Future Boy Conan Robonoid Dyce Version Sci-Fi Figure
$74.25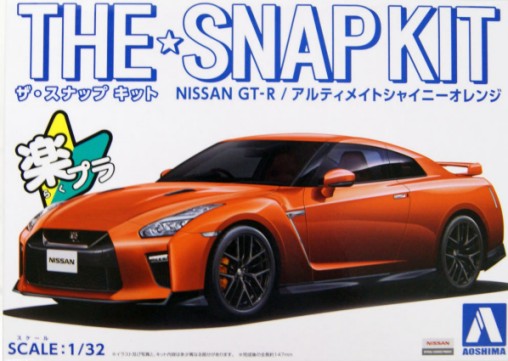 Aoshima 1/32 Nissan GT-R 2-Door Car (Snap Molded in Bright Orange & Black)
$24.75

Aoshima 1/350 German S-Boat SP S100 Patrol Torpedo Boat w/2 Aircraft
$49.50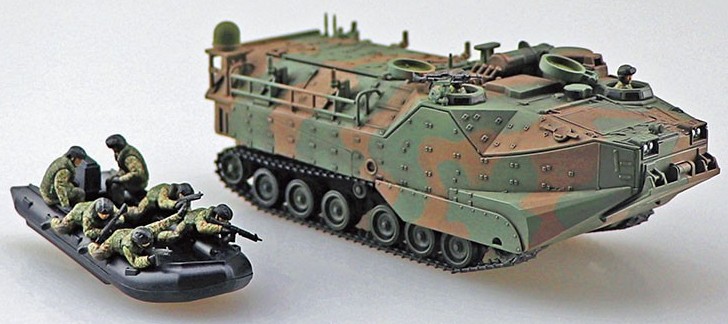 Aoshima 1/72 JGSDF AAVC7A1 RAM/RS Amphibious Assault Vehicle w/2 Boats & 12 Figures
$61.75

Aoshima 1/700 HMS Kent Heavy Cruiser Waterline
$65.50

Aoshima 1/700 HMS Cornwall Heavy Cruiser Waterline
$68.00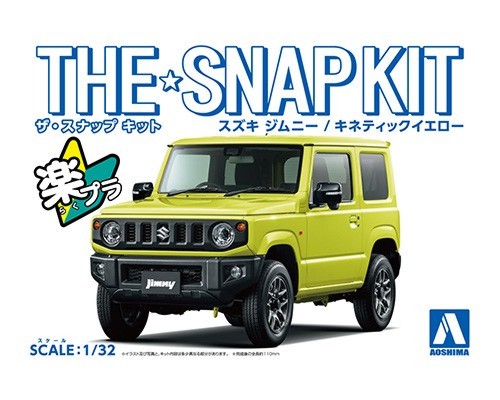 Aoshima 1/32 Suzuki Jimny Jeep (Snap Molded in Bright Yellow & Black)
$28.50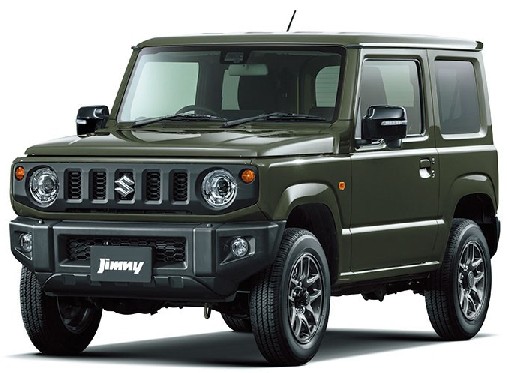 Aoshima 1/32 Suzuki Jimny Jeep (Snap Molded in Dark Green)
$28.50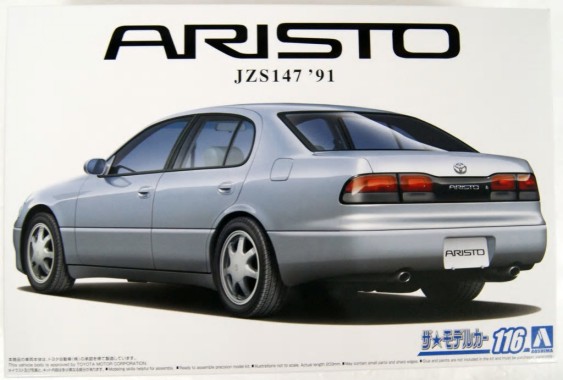 Aoshima 1/24 1991 Toyota JZS147 (Lexus GS300) 4-Door Car
$49.50


Aoshima 1/24 1999 Mazda NB8C Roadster RS Convertible Car
$45.75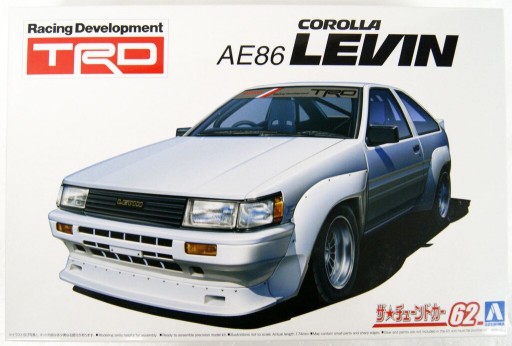 Aoshima 1/24 1983 Toyota AE86 Corolla Levin 2-Door Car
$49.50

Aoshima 1/24 1993 Subaru Legacy BG5 Touring Wagon
$49.50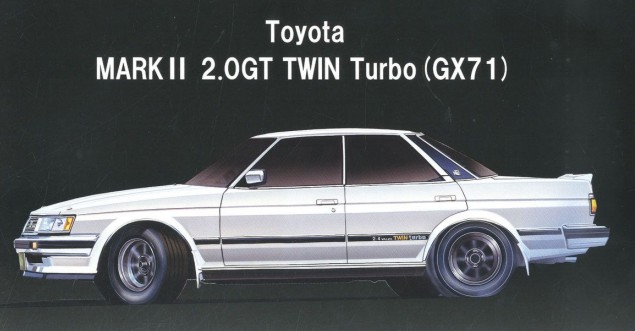 Fujimi 1/24 1991 Toyota Mk II 2.0GT Twin Turbo 4-Door Car
$56.75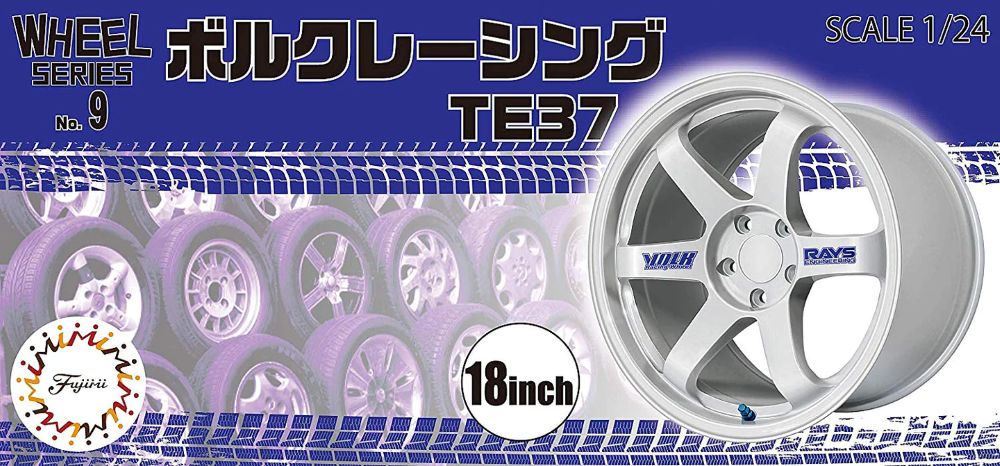 Fujimi 1/24 Volk Racing TE37 18" Tire & Wheel Set (4)
$22.25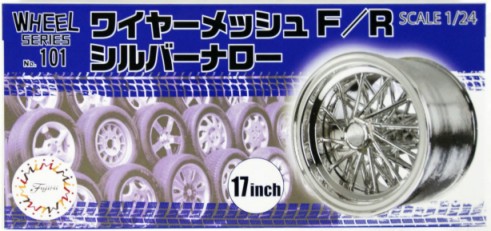 Fujimi 1/24 Silver Narrow Wire Mesh 17" Tire & Wheel Set (4)
$31.00
Friday, February 14, 2020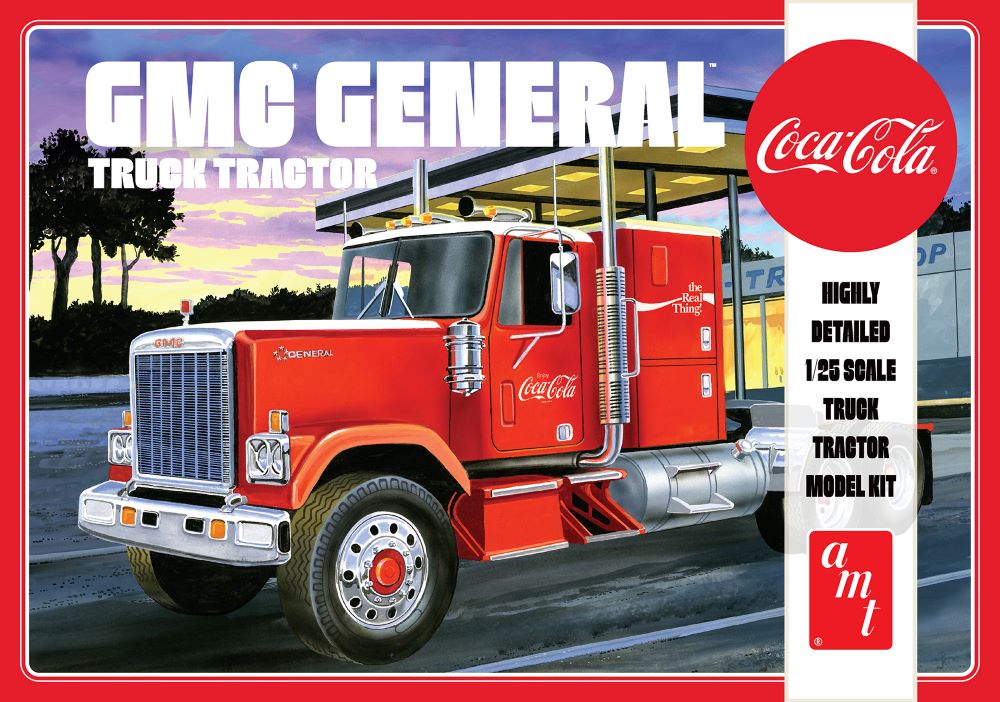 AMT 1/25 Coca-Cola 1976 GMC General Semi Tractor Cab
$68.00
KIT FEATURES:
1/25 scale, skill 3, paint and cement required
Special Coca-Cola version!
Molded in white, with chrome and clear
Over 300 super-detailed parts
Sliding 5th wheel and tilting hood/fenders
Ten vinyl truck tires
Authentic Coca-Cola decal graphics with options
Special Coca-Cola packaging with art by Don Greer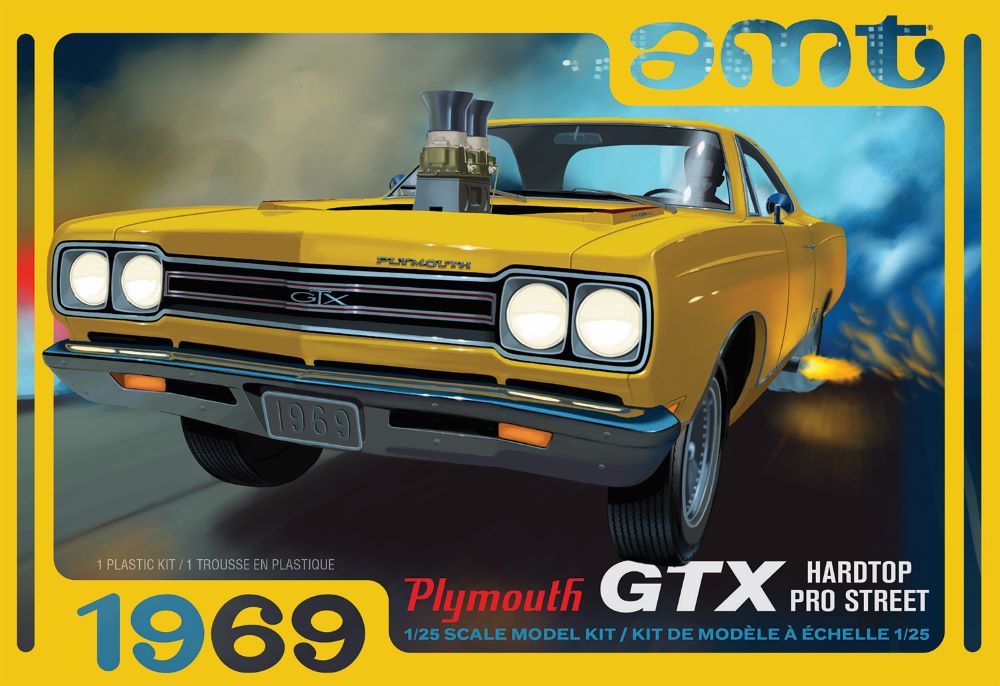 AMT 1/25 1969 Plymouth GTX Hardtop Pro Street
$40.75
KIT FEATURES:
1/25 scale, skill 2, paint and cement required
Super muscle-car meets drag car for the street
Molded in white, the modeler's choice
Super-wide pre-lettered treaded cheater slicks
Multiple engine intake options
All new decal graphics options
Vintage-style AMT packaging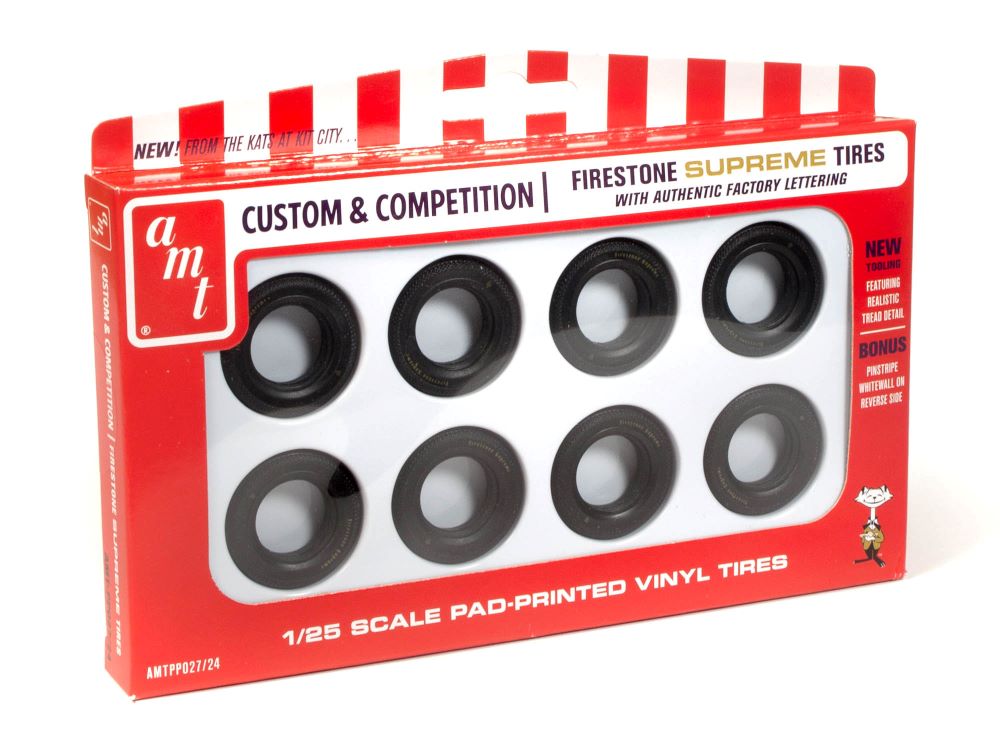 AMT 1/25 Firestone Supreme Tire Pack (8)
$21.00
FEATURES:
1/25 scale, skill 2
8 - Firestone Supreme Tires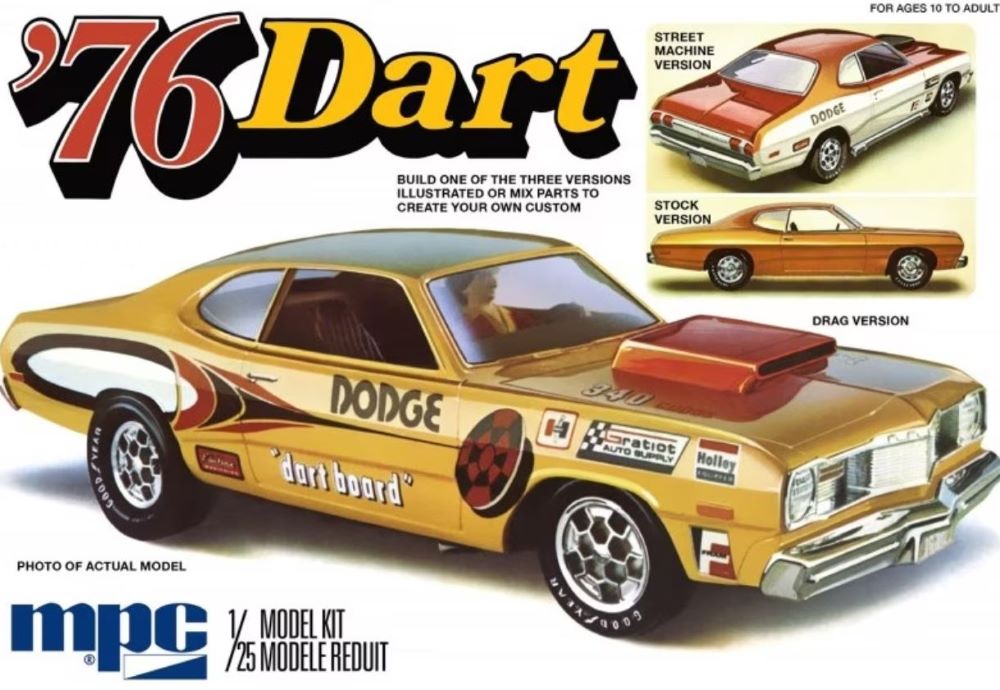 MPC 1/25 1976 Dodge Dart Car
$40.75
FEATURES:
1/25 scale, skill 2, paint and cement required
Molded in white, the modeler's choice
Includes bonus figure and show winner trophy
Figure can be posed standing or sitting in driver's seat
Improved & expanded original MPC decal artwork
Pre-lettered Goodyear Polyglas GT tires
Optional cheater slicks
Retro Deluxe™ reproduction MPC packaging
New Items Available to Order - Feb 3 - Feb 7
Monday, February 3, 2020

Vallejo - 17ml Bottle WWII USMC Green & Grey Patterns 1942-1945 Model Air AFV Paint Set (6 Colors)
$24.75
Set of 6 Model Air colors which includes all the tones used to depict the different camouflage schemes used by the USMC on its vehicles, as well as the reference Ocean Grey, used on AMTRAC units operating in Saipan or Tarawa, as well as other combat landing areas. The set contains the profiles of vehicles with indications and detailed descriptions of the colors needed for painting the camouflage patterns.
Content:
71.279 Insignia White
71.139 US Field Drab
71.043 US Olive Drab
71.137 US Light Green
71.294 US Forest Green
71.273 Ocean Gray

Vallejo - 17ml Bottle WWII USMC Sand Patterns 1942-1945 Model Air AFV Paint Set (6 Colors)
$24.75
Set of 6 Model Air colors which includes all the tones used to depict the different camouflage schemes specifically used by the USMC on its vehicles in combat zones
such as Okinawa or Iwo Jima. The set contains the profiles of vehicles with indications and detailed descriptions of the colors needed for painting the camouflage patterns.
Content:
71.075 Ivory
71.037 Mud Brown
71.293 US Earth Red
71.290 US Earth Brown
71.043 US Olive Drab
71.057 Black

Vallejo - 17ml Bottle WWII US Army Europe & North Africa 1942-1945 Model Air AFV Paint Set (8 Colors)
$35.75
Set of 8 Model Air colors which includes all the tones used as base colors as well as those used to create the different camouflage schemes used in Europe (ETO), winter pattern camo and the schemes used by operating vehicles in North Africa. The set contains the profiles of vehicles with indications and detailed descriptions of the colors needed for painting the camouflage patterns.
Content:
71.001 White
71.132 Aged White
71.075 Ivory
71.138 US Sand
71.137 US Light Green
71.289 US Dark Green
71.303 A-24M Camouflage Green
71.043 US Olive Drab

Dragon 1/35 IJA Type 97 "Chi-Ha" Tank with 57mm Turret & New Hull ~Smart Kit
$95.00
This new 1/35 scale model depicts a later version of the Type 97 57mm medium tank. Hence, the kit contains a great many new components to correctly depict the pertinent characteristics. In fact, this kit features a brand new upper hull, lower hull and rear fenders compared to the previously issued Type 97 Early Production. Also new is a stowage box installed on the rear hull plate. The kit was thoroughly researched by a Japanese design team based on investigations and measurements of several surviving tanks. The kit widely employs slide molds so that fewer parts are needed, leading to a perfect balance of easy assembly and accuracy as is normal for Dragon's Smart Kits. Another highlight are the tracks that can be fitted onto a jig included on the sprue. This allows pre-assembly of track sections possessing an appropriate "droop" to fit over the return rollers on each side. As the Chi-Ha was widely used throughout the Asia-Pacific theater, all sorts of imaginative dioramas are possible.

Dragon 1/35 Panzer Pz.Kpfw.III Ausf.J ~Smart Kit
$103.75
This new 1/35 kit boasts the Pz.Kpfw. III Ausf.J Initial Production or Early Production. The box contains all parts necessary to reproduce the correct characteristics of whichever subtype the modeler selects, including distinctive engine decks and hatches. This kit is replete with a sizzling level of detail, including Magic Tracks and photo-etched parts. The tanks are enhanced by a wide selection of high-quality Cartograf decals. Appearing on the Eastern Front and in North Africa, the Panzer III J's diverse use against T-34s and KV-1 tanks in Russia, or Grants and Valentines on North Africa's battlefields, provides modelers with innumerable opportunities to depict this tank in different dioramas.

Dragon 1/35 Sd.Kfz.7/2 3.7cm Flak 37 with Armor Cab or Sd.Kfz.7/2 3.7cm Flak 36 (2in1)
$109.75
Dragon continues its exciting 2-in-1 series with its focus now turning to the Sd.Kfz.7/2 anti-aircraft halftrack. Original versions of this air defense vehicle had a regular open cab, whereas the armored Sd.Kfz.7/2 version appeared from late 1943 onwards. The weapon also switched from the Flak 36 to the improved Flak 37 in 1944. Dragon's 2-in-1 kit of these Sd.Kfz.7/2 halftracks provides modelers with either a regular open cab or an armored cab. Furthermore, the kit offers two different types of tailgates/dropsides. Featuring slide-mold technology and photo-etched parts, the halftrack chassis and 3.7cm cannons exhibit an ultimate level of accuracy. This 2-in-1 choice of the Sd.Kfz.7/2 is therefore a convenient solution for the connoisseur who has not yet decided which fascinating German antiaircraft vehicle to build!

Dragon 1/35 Kampfgruppe Peiper & Staff Ardennes 1944
$18.75

Dragon 1/144 German 28cm K5(E) Leopold Railway Gun w/6 Crew
$26.00
Dragon has previously released an enormous 1/35 scale kit of 'Leopold', but its size probably precluded many from even beginning any attempt at building it. Dragon now has the ideal solution in the form of its Mini Armor collection, with a convenient 1/144 scale kit of the German 28cm K5(E). This scale is much more manageable, plus the finished product will not take up nearly as much shelf space! This kit has everything needed to form a stunning diorama straight from the box, for the set includes a section of railway track and embankment for the railway gun to sit on. Not only that, but Dragon also includes artillery crewmen to populate the gun and surrounding diorama. And the most amazing thing about this Mini Armor item? There are actually two different and complete K5(E) railway guns on offer: one is finished in plastic that is German panzer gray, and the other in dark yellow. That means modelers can choose the one best suited to the diorama they have in mind, either in an Italian theater or somewhere elsewhere in Europe. 'Leopold' lives again – it's still big but it's much more conveniently sized than before!
Tuesday, February 4, 2020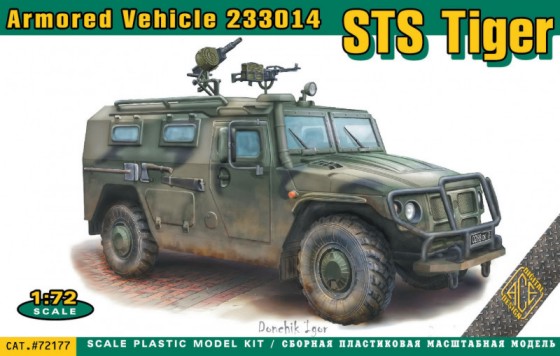 Ace 1/72 STS Tiger 233014 Armored Vehicle
$40.75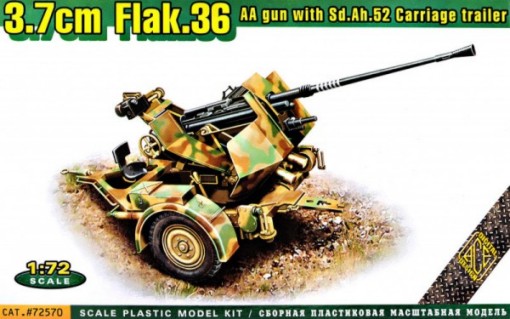 Ace 1/72 3.7cm Flak 36 AA Gun w/SdAh52 Carriage Trailer
$19.75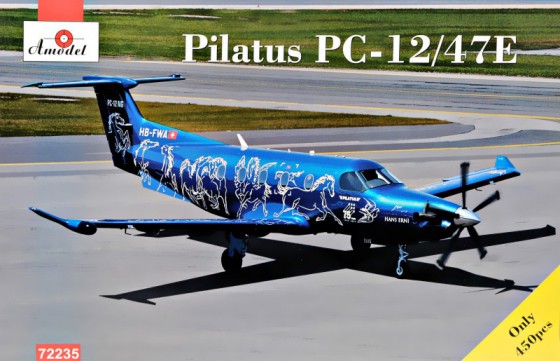 A Model 1/72 Pilatus PC12/47E Turbo-Porter Light Transport Aircraft
$79.75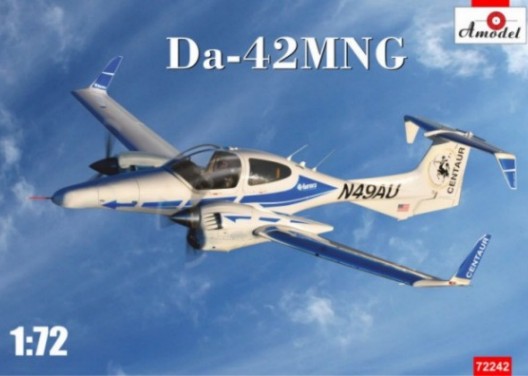 A Model 1/72 Da42MNG Twin-Engine Aircraft
$68.00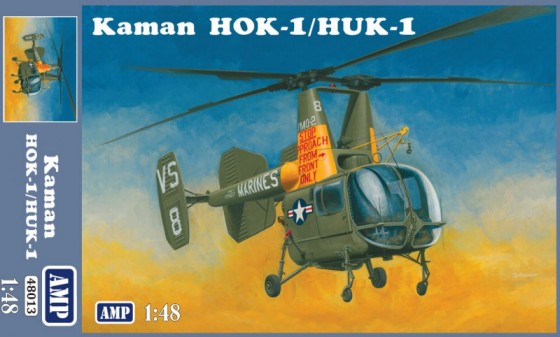 AMP Kits 1/48 Kaman HOK1/HUK1 US Military Helicopter
$99.75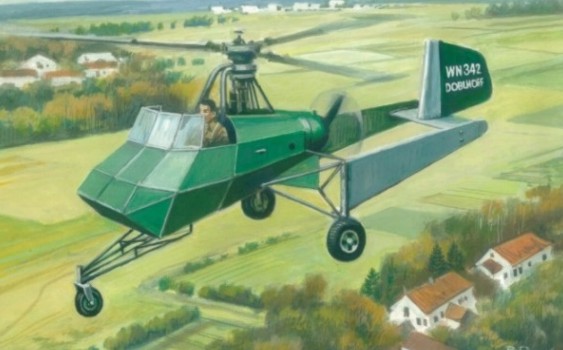 AMP Kits 1/72 Doblhoff WNF342 WWII German Helicopter
$49.50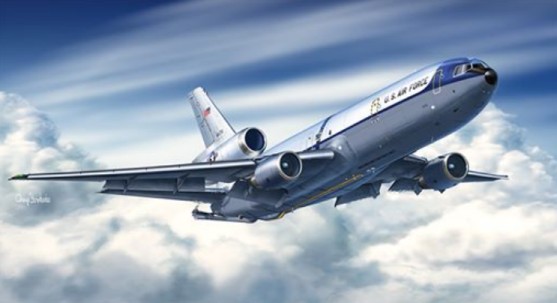 AMP Kits 1/144 KC10 Extender USAF Aerial Refueling Tanker Aircraft
$142.75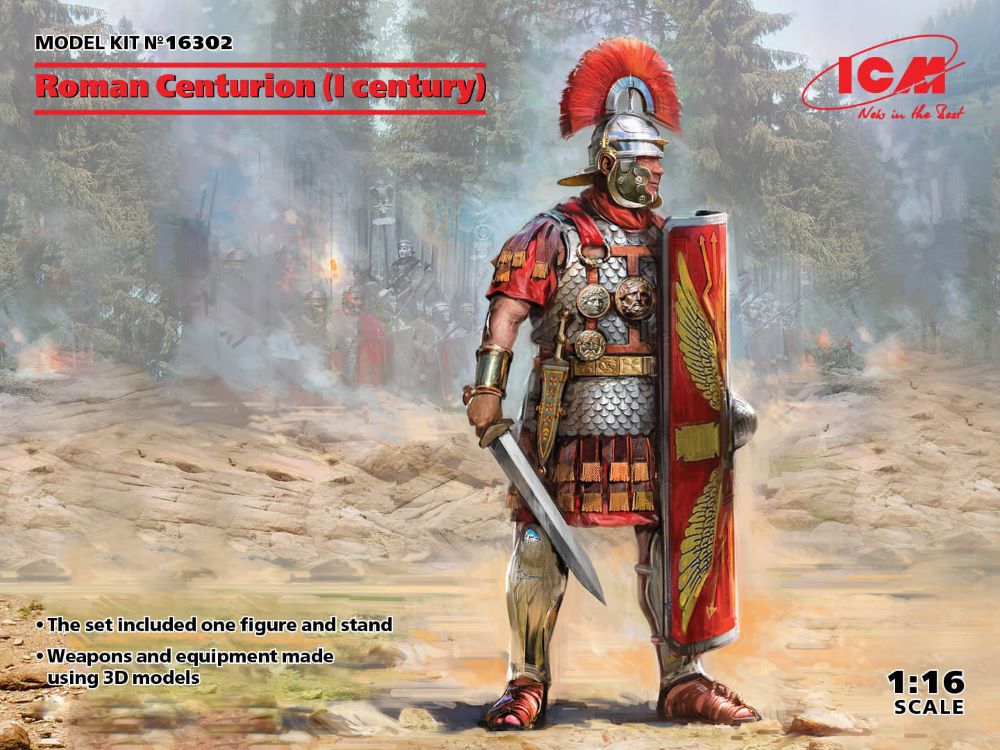 ICM 1/16 Roman Centurion I Century
$52.00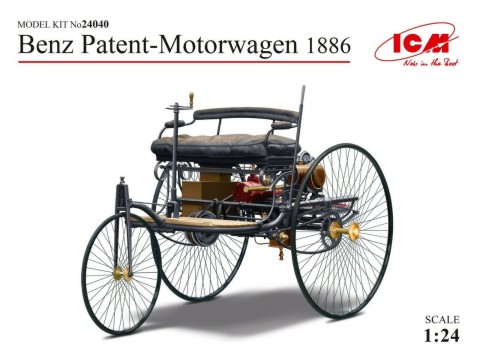 ICM 1/24 1886 Benz Patent Motorwagen
$118.50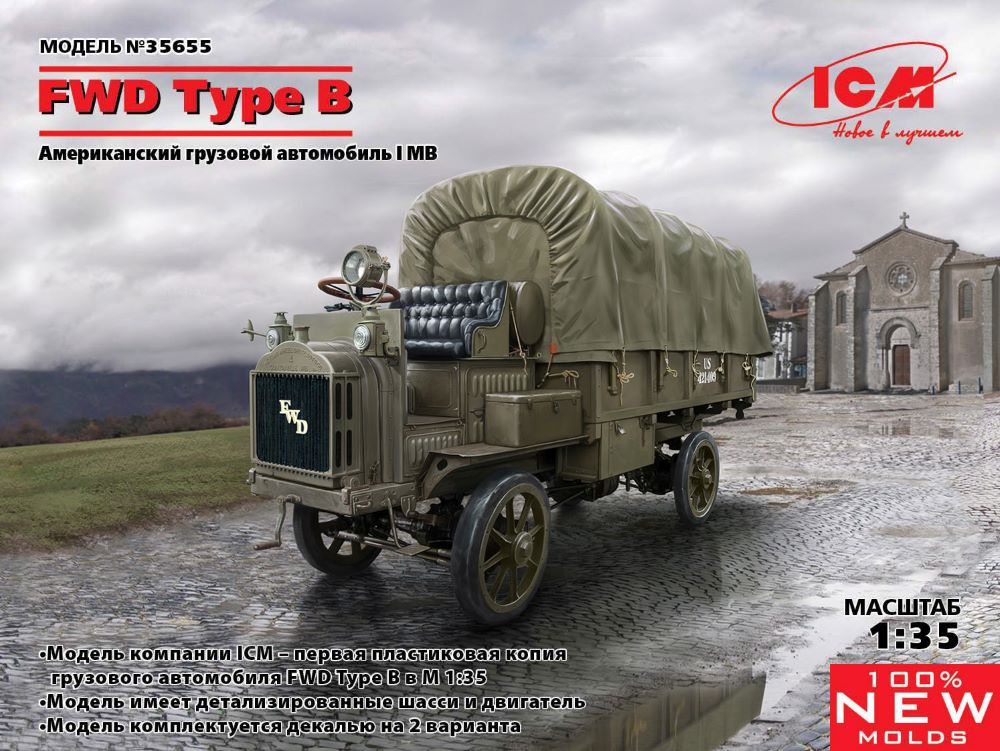 ICM 1/35 WWI US FWD Type B Army Truck
$82.75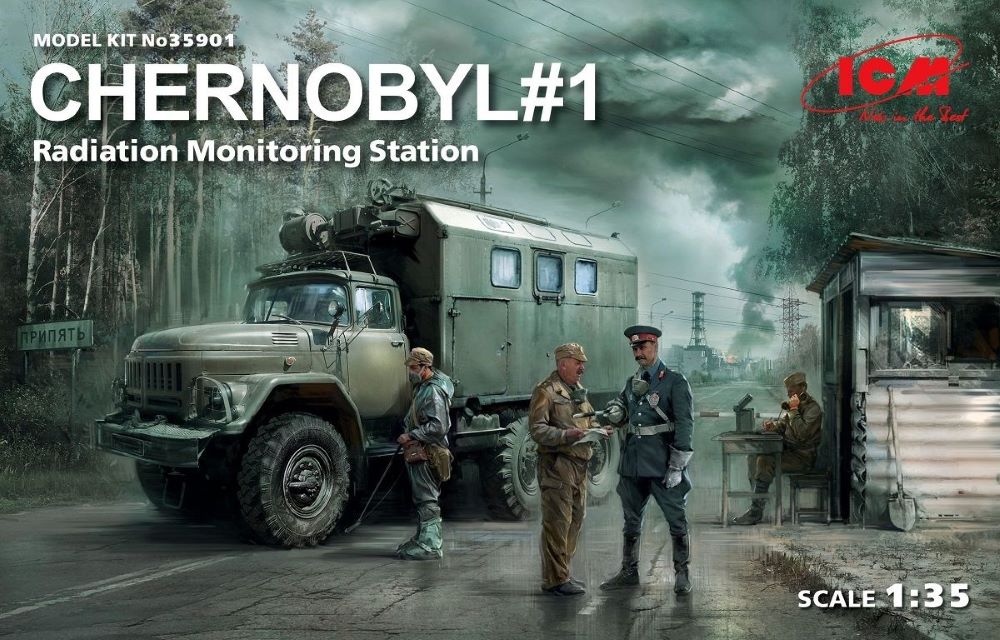 ICM 1/35 Chernobyl #1: Radiation Monitoring Station Diorama Set (ZiL131 KShM truck, check point station, 5 figures, base)
$118.50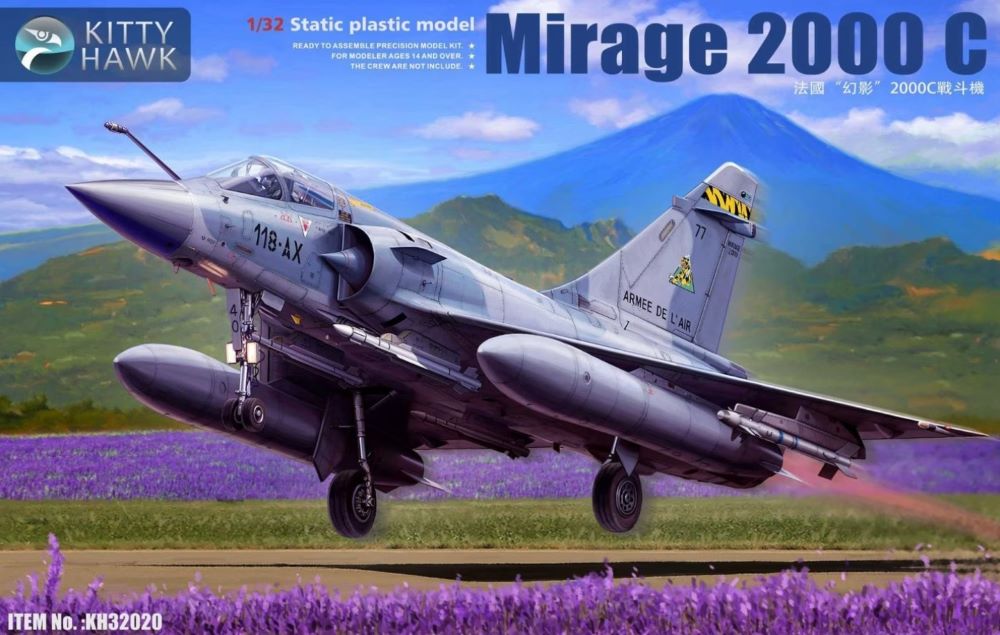 Kittyhawk 1/32 Mirage 2000C Fighter
$199.75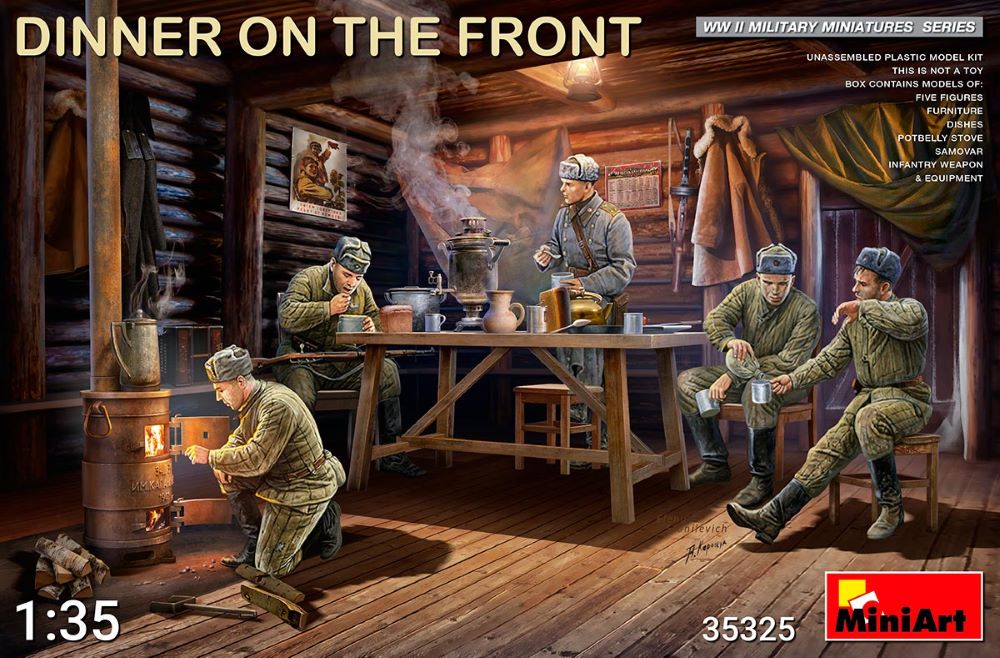 Miniart 1/35 Dinner on the Front: Soviet Soldiers (5) w/Furniture & Accessories
$33.50
Box contains models of unassembled plastic model kit:
Five figures
Furniture
Dishes
Potbelly stove
Samovar
Infantry weapon & equipment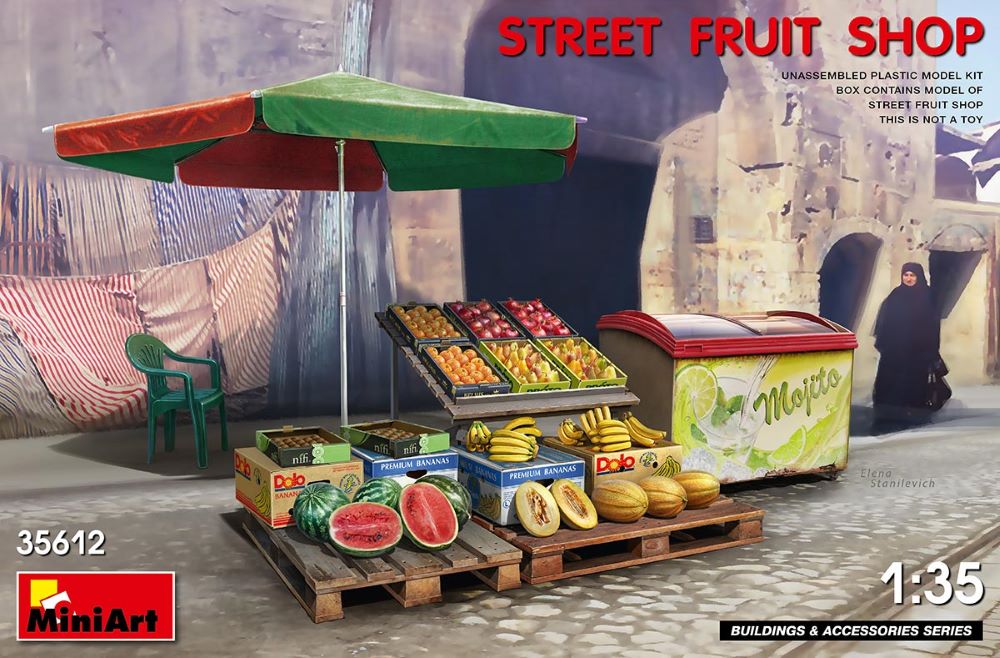 Miniart 1/35 Street Fruit Shop
$32.25
Box Contains Model of Street Fruit Shop
2 Decal Options Included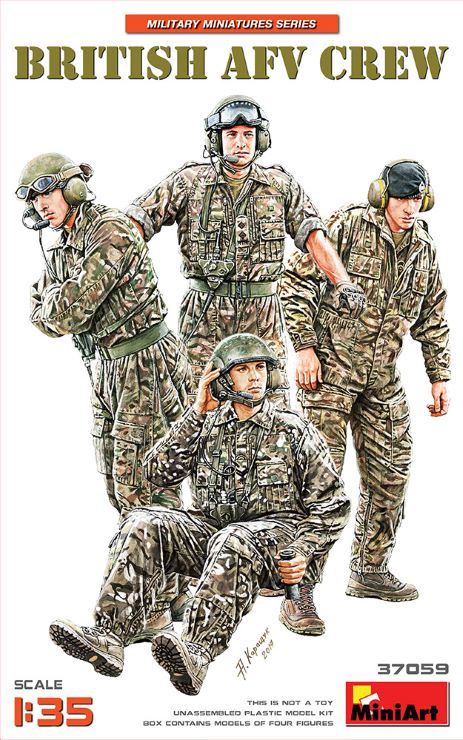 Miniart 1/35 British AFV Crew (4)
$19.75
BOX CONTAINS MODELS OF FOUR FIGURES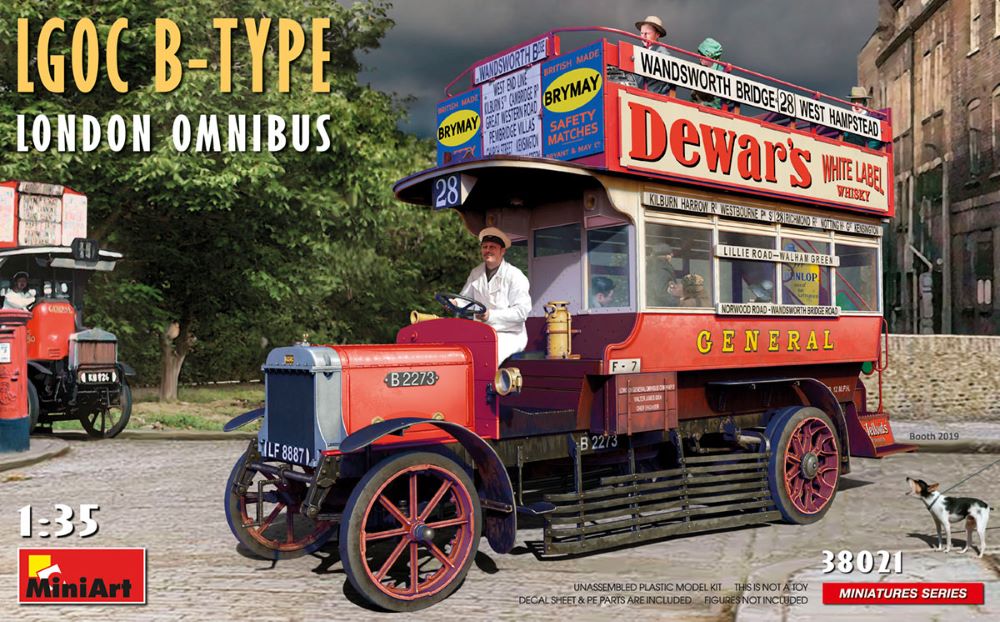 Miniart 1/35 LGOC B-Type London Double Decker Omnibus
$92.75

HIGHLY DETAILED MODEL
ACCURATE ENGINE
CLEAR PARTS INCLUDED
PHOTO-ETCHED PARTS INCLUDED
DECAL SHEET INCLUDED
8 OPTIONS SIDE ADVERT
3 OPTIONS FRONT ADVERT
3 OPTIONS REAR ADVERT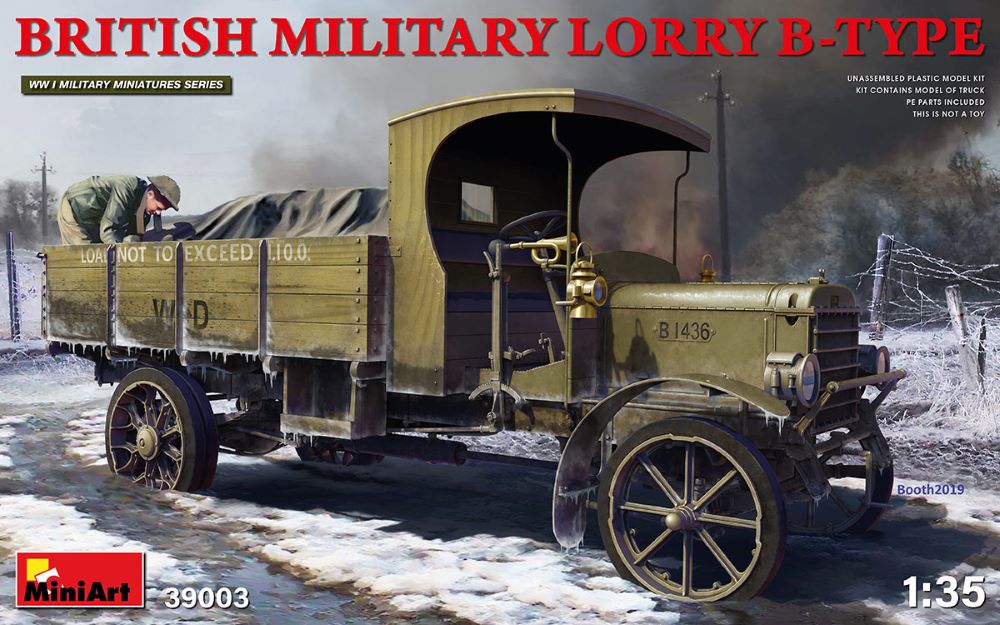 Miniart 1/35 WWI British Military Lorry B-Type Truck
$74.25

HIGHLY DETAILED MODEL
ACCURATE ENGINE
CLEAR PARTS INCLUDED
PHOTO-ETCHED PARTS INCLUDED
DECAL SHEET FOR 4 VARIANTS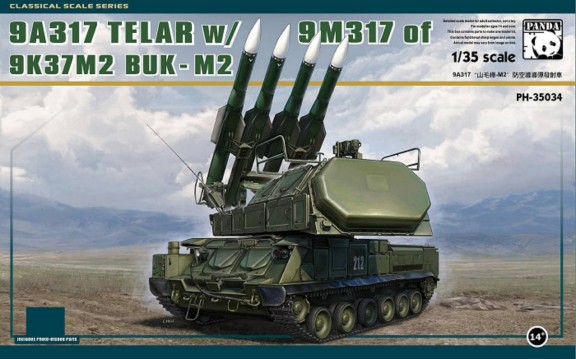 Panda Model 1/35 9A317 Telar SPM Transporter w/SAM17 9K37M2 Buk-M2 Surface-to-Air System
$104.75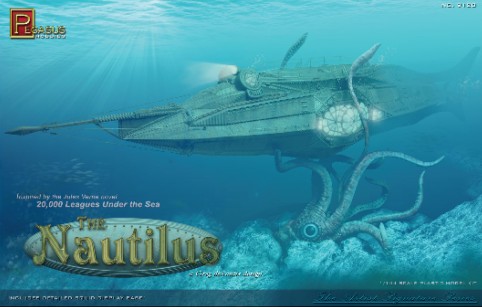 Pegusus 1/144 20,000 Leagues Under the Sea: The Nautilus Submarine w/Squid Base
$81.50
Wednesday, February 5, 2020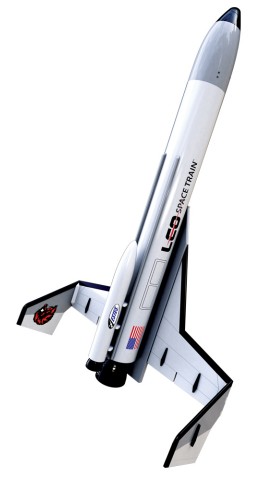 Estes - Leo Space Train Model Rocket Kit (Skill Level Advanced)
$31.00
This impressive model rocket kit includes eye-catching features like laser etched fin and wing panels, amazing surface mounted details, authentic-looking plastic engine nozzles, and colorful water-slide decals.
While its real-life counterpart glides home after inserting a second-stage booster pod into orbit, the Estes® LEO Space Train™ launches on a single-stage C6-3 engine, reaching up to 300 feet, and returns gently to Earth under its own, 18-inch parachute. The realistically styled LEO Space Train looks great on the pad and on display. Rocketeers definitely want this one in their fleet!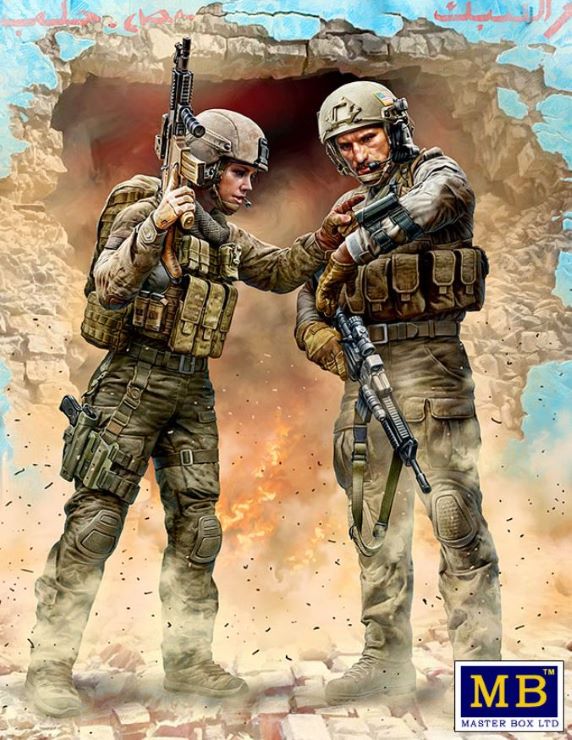 Masterbox 1/24 Modern War Route Change Elite Unit Male & Female Soldiers
$24.75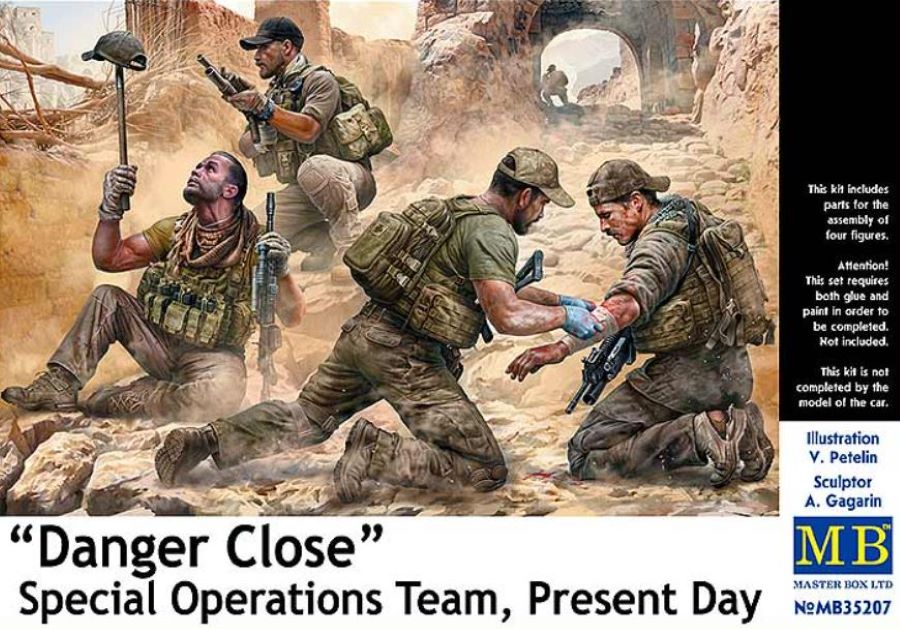 Masterbox 1/35 Danger Close Special Operations Team Present Day (4)
$24.75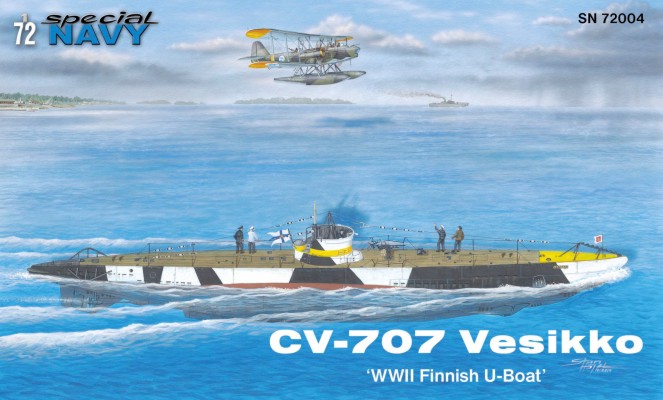 Special Hobby 1/72 Special Navy WWII Vesikko CV707 Finnish U-Boat
$152.75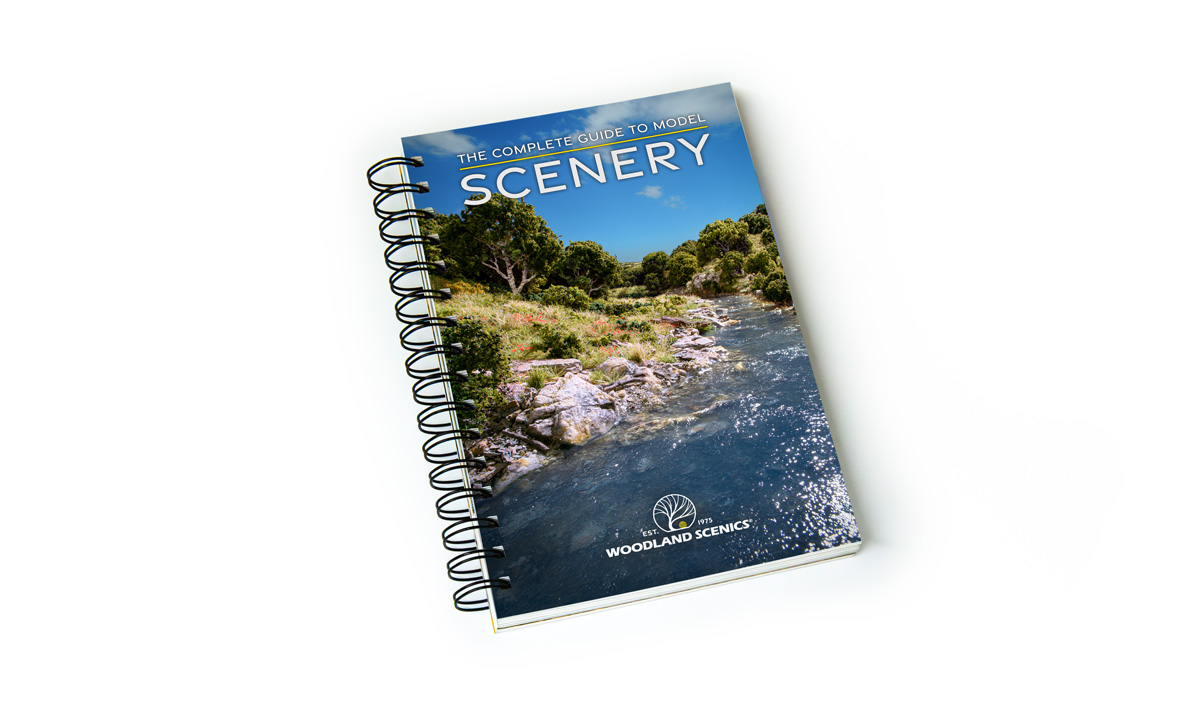 Woodland Scenics - The Complete Guide to Model Scenery Book
$24.75
This manual is 200+ pages with full-color photos and illustrations, product information and step-by-step methods, as well as tips and techniques you will need to model realistic scenery.

Border Model 1/35 Panzer Pz.Kpfw.IV Ausf.F1 Vorpanzer & Schurzen (3in1)
$81.50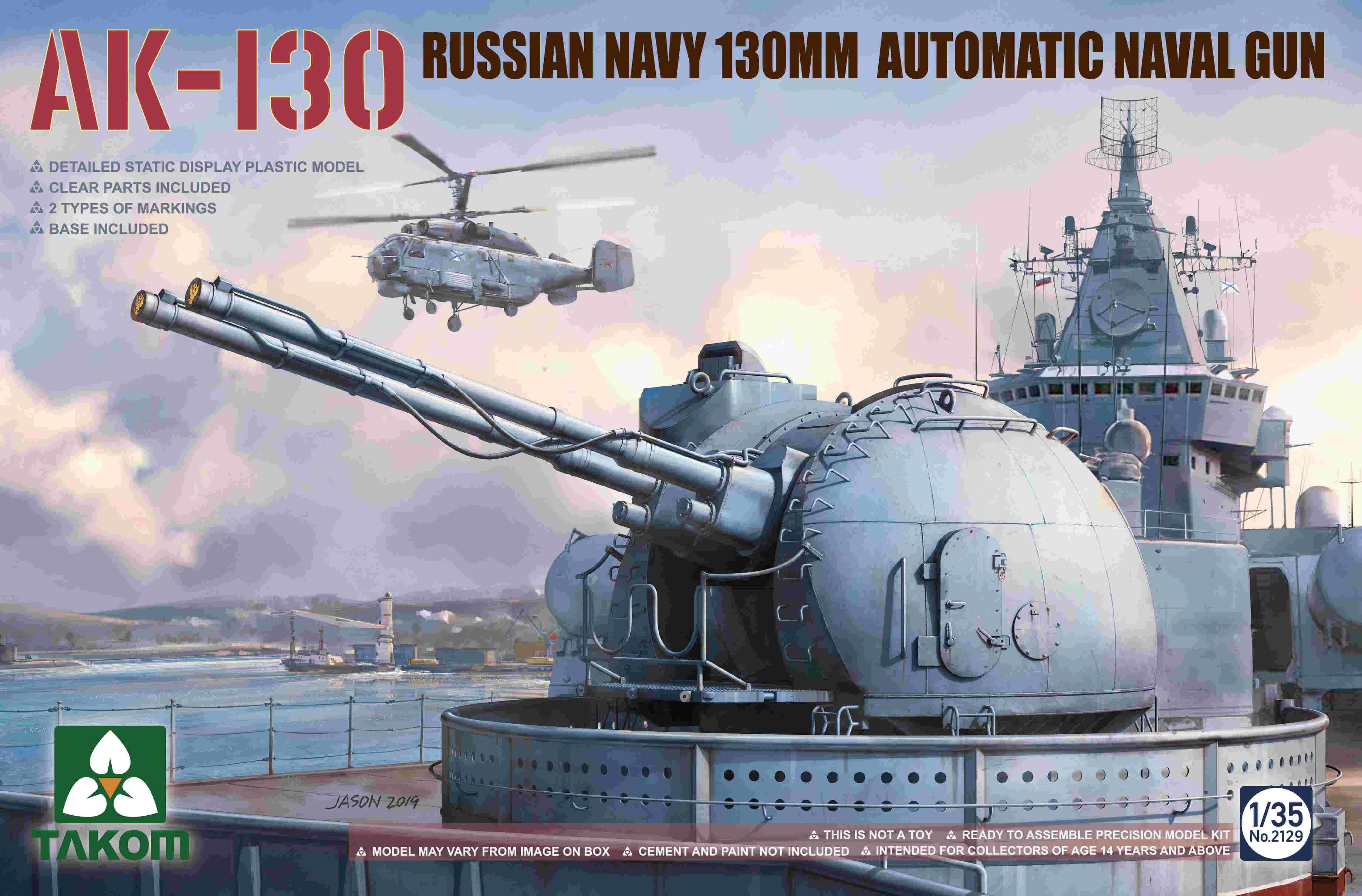 Takom 1/35 Russian Navy AK-130 130mm Automatic Naval Cannon
$92.75
The Russian AK-130 automatic naval gun turret was developed in the 1970's to supersede the earlier SM-2 as armament for destroyers and cruisers. This twin-barreled weapon system is the most powerful naval gun turret in service today. The 130mm liquid-cooled guns have were derived from the powerful 130mm M-46 towed artillery piece. These water cooled guns are mounted side by side in an unmanned turret with an automatic loader, with 150 to 180 rounds of ammunition stored in a magazine below deck. It's MR-184 Kite Screech fire control radar and guidance system includes a 2-band radar, and a low light TV laser designator, and can control two AK-130 turrets simultaneously.
The maximum range is 23 km against surface targets and 15 km against aircraft. The weapon has a rate of fire of 10 to 35 rounds per minute for each of the two guns, which results in a maximum of 70 rpm per gun turret.
The main user of the AK-130 is the Russian navy, mounted on Sovremenny and Udaloy II class destroyers and Slava and Kirov class cruisers. The only export user is China, which uses the weapon on their Sovremenny class destroyers.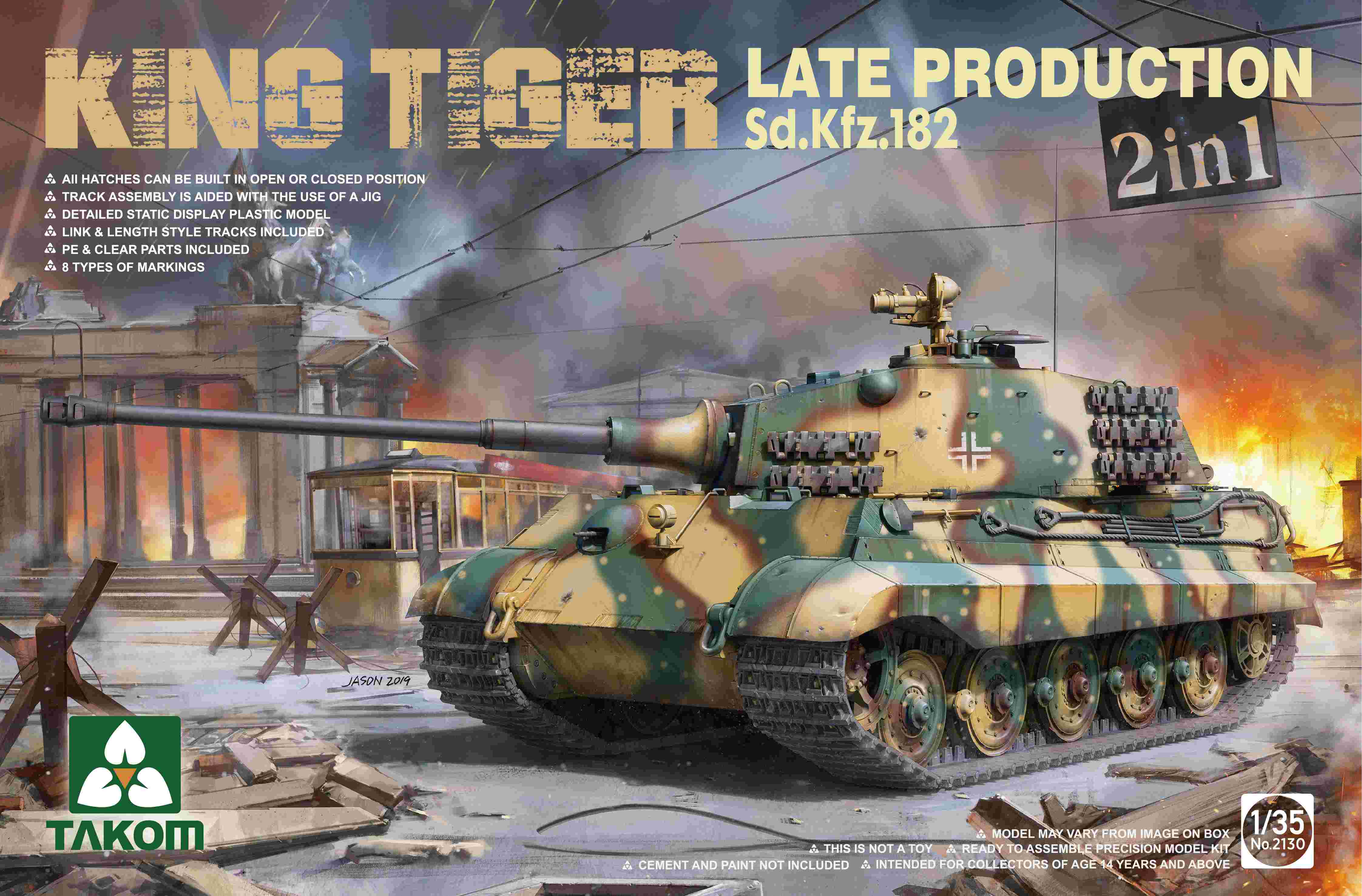 Takom 1/35 King Tiger Late Production Sd.Kfz.182 (2in1)
$74.25
The German Tiger Ausf. B, or King Tiger was arguably the very best tank that was put onto the battlefield during WWII, as well as the costliest. With each unit requiring some 300,000 skilled man-hours to complete, the King Tiger went into serial production in December 1943 at the Henschel factory in Kassel. At the peak of production, it took only 14 days to complete, and by the end of the war 492 examples were ultimately produced of the 1500 units ordered due to the intense Allied bombing campaign.
With frontal armor reaching up to 150mm thick and side armor 80mm thick, this nearly 70 ton tank was built around the famous dual-purpose semi-automatic 88mm canon firing armor-piercing or high explosive rounds, the KwK 43 (L71) produced by Krupp, with the T.Z.F.9b/1 binocular gun sight (later followed by the monocular T.Z.F.9d) built into the cradle. This set-up allowed the tank to engage virtually any enemy tank before it could come within firing range. The King Tiger with Porsche turret carried a maximum combat load of 80 rounds of ammunition, while the Henschel production version carried 86 rounds. Additional armament came in the form of 3 Rheinmetall Machinengewehr 34's with 5800 rounds; one mounted in a kugelblende on the right bow position; one mounted coaxially to the main gun; one mounted externally to the commander's cupola.
This massive tank was mobilized by a OLVAR EG40 12 16B mechanical transmission with 8 forward and 4 reverse gears powered by a 690hp Maybach HL230 P30 gasoline engine, with a top speed of 25.8 mph (41.5 km/h). The crew of 5 consisted of the tank commander, the loader, the gunner, the driver, and the radio operator. The final production version in March 1945 featured the turret completed by Wegmann, and incorporated several changes, such as the fitting of 'D' loops on the turret for attaching foliage camouflage, the removal of the AA ring mount from the TC's cupola, the simplification of the rear hatch, the introduction of 18-tooth drive sprockets, the omission of the jack & jack block, and the replacement the grills on the engine deck with louvers. A proposed July 1945 production upgrade was to include a new Entfernungsmesser 1.6 m R (PZ) rangefinder (which was designed exclusively for the new modified turret of the King Tiger), a new radiator system, a new 3-piece engine access hatch, FG 1250 infrared system, replacement of the coaxial MG34 with the MG42 in a new mount, and in some the replacement of the MG34 mounted in the kugelblende with the Sturmgewehr 44.
The King Tiger dominated the battlefield in terms of capabilities, but often suffered from shortages of lubricants & fuels. These tanks proved themselves in battles ranging from Normandy, the Ardennes, Lake Balaton, and Berlin. Although they lived up to the expectations of the 'Wunderwaffe', the King Tigers were ineffective in stopping the overwhelming numbers of opponents they faced on the battlefield. Today there are a total of 11 King Tigers preserved around the world, with the rest having been long lost to the scrap yards.

Takom 1/72 Maus V1 & V1 (2in1) Limited Edition
$81.50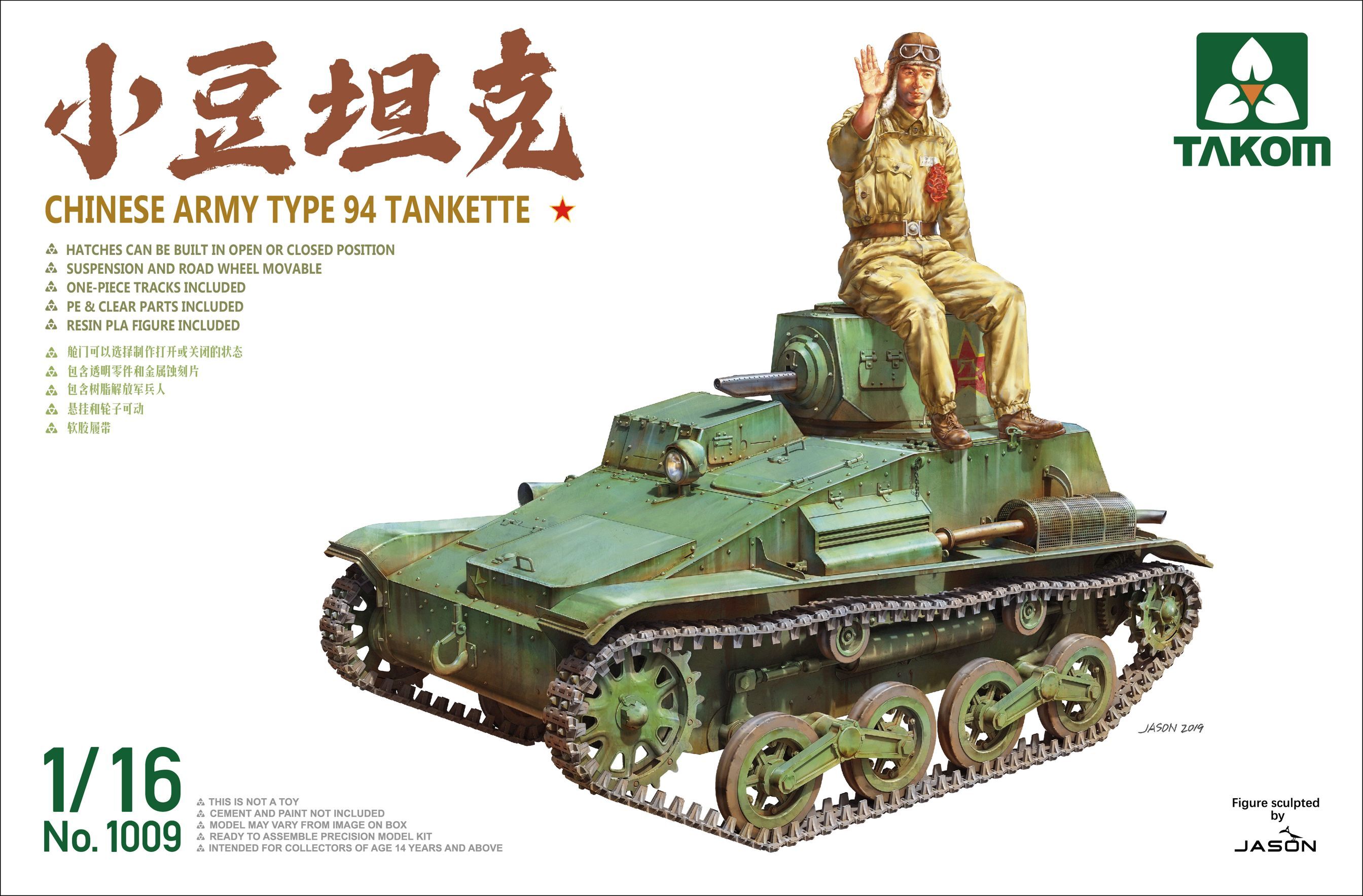 Takom 1/16 Chinese Army Type 94 Tankette
$74.25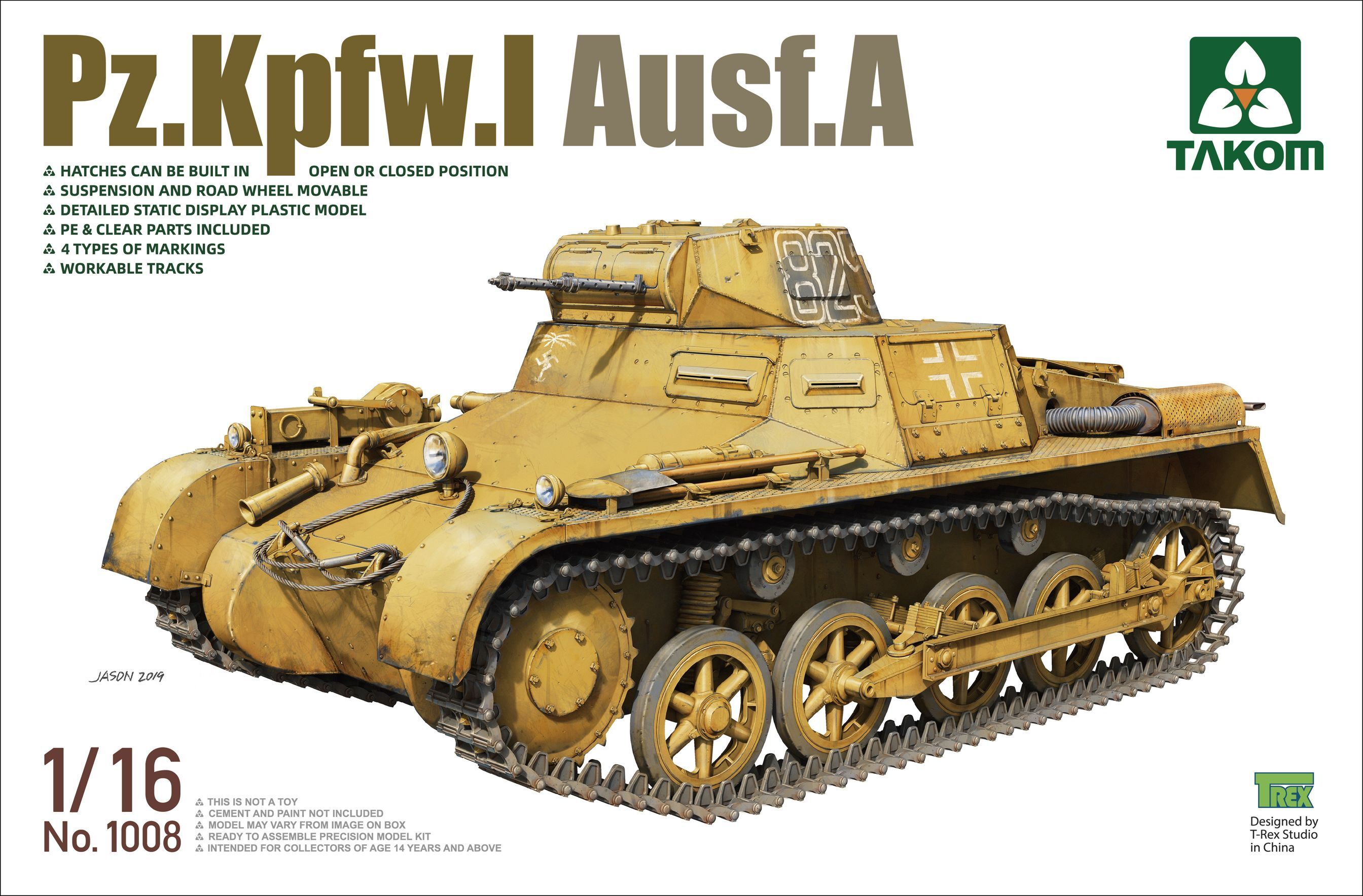 Takom 1/16 Panzer Pz.Pkfw.I Ausf.A
$98.75
In 1930, Krupp was selected by Waffenpruefwesen 6 (the automotive and tank design office of the German army) to work on the design of a small light tracked tractor named Kleintraktor. It was to be equipped with a 20 mm (0.79 in) auto-cannon, powered by a 60 hp engine and weigh no more than 3000 kg. A year later, in 1931, Krupp sent a description of the Kleintraktor-Fahrgestell (chassis) to Wa.Prw.6. The Krupp Kleintraktor was described as a fast and maneuverable tracked vehicle that weighed about 3.5 tons and could achieve 45 km/h (28 mph). The hull of the tank was made of welded steel plates, it was armed with a 20 mm (0.79 in) auto-cannon and carried 500 rounds.
As development proceeded, several prototypes were made, with some flaws being removed from the tank. The turret was redesigned to fit 2 machine guns and armor protection was increased. In 1933, the Panzer I was considered ready and an order was placed for 150 training tanks, with another 1000 combat-ready tanks being ordered the following year. Neither of these orders were fully delivered.
The Panzerkampfwagen I Ausf.A went into production in late 1934 and continued until early 1936. Around 800 examples were built, having several limitations. The armour was insufficient, being only 13 mm (0.51 in) at its thickest. There were problems with the early suspension, making the tank pitch backwards at high speeds. There were also concerns about the propulsion, overheating, the commander being both gunner and loader of the two machine guns, and communication going through old-fashion vocal tubes. With its two machine guns, light armor and speed, these machines were nothing more than training and scout tanks. Despite this, most of them fought in regular Panzer divisions alongside the improved Ausf.B until late 1941.
Many of the flaws of the Ausf. A were addressed with the introduction of the Ausf. B. This variant first appeared in 1936 and was built until 1938, with around 675 machines produced. The main difference was a longer chassis (by 40 cm), requiring the addition of one more bogie wheel and improved suspension in order to accommodate the much improved water-cooled, six-cylinder Maybach NL 38 TR delivering 90 bhp, along with a new & improved transmission. The weight rose to 5.8 tons, but neither the armament nor armor were modified.
Thursday, February 6, 2020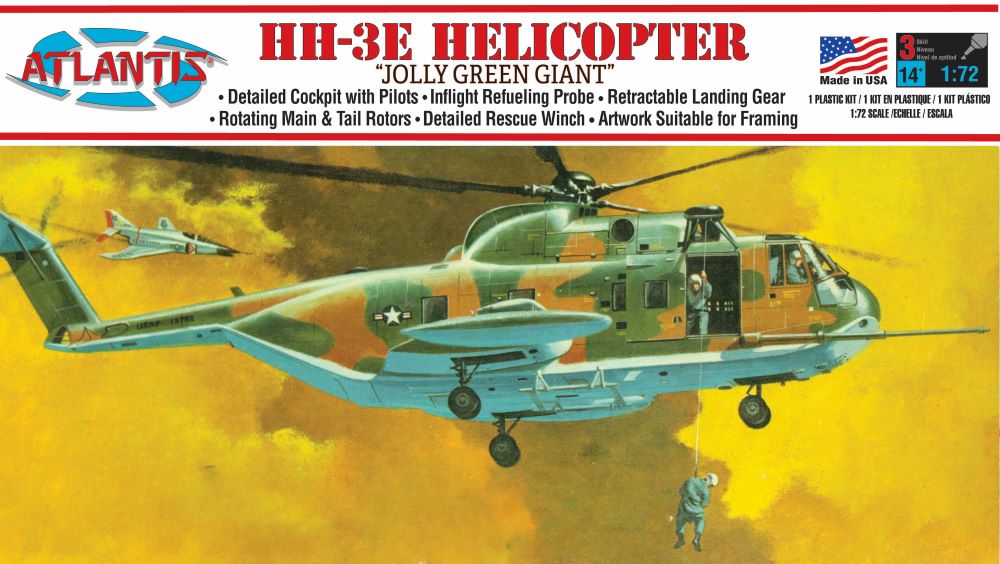 Atlantis 1/72 HH3E Jolly Green Giant US Army Vietnam Helicopter (formerly Aurora)
$24.75
It derives from the Original Aurora Tooling in 1/72 Scale. Features 85 Parts molded in green and Clear 15 clear to be exact. Decals included with updated instructions. Skill level 2.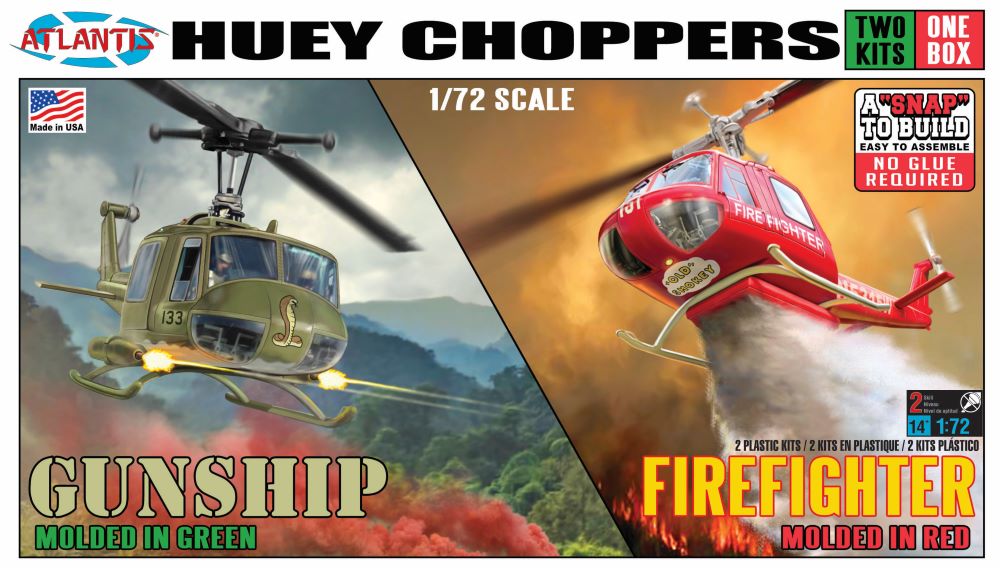 Atlantis 1/72 Huey Choppers (2): US Army Gunship & Firefighter Helicopter (Snap)
$24.75
Derives from the Monogram tooling in 1/72 Scale. This Issue come with 2 complete chopper kits. One molded in red for Fire rescue version and 1 molded in green for Gunship version. Features classic Monogram snap assembly! These build up great and fantastic with updated decals and very little painting. New Artwork by Kelly Daniel.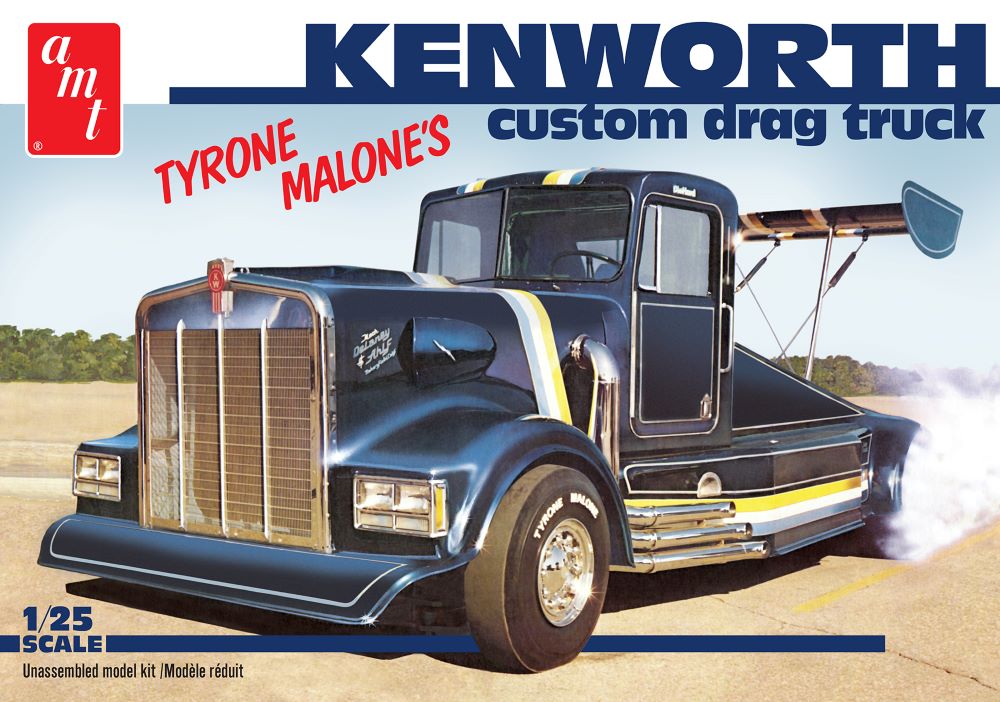 AMT 1/25 Tyrone Malone's Kenworth Custom Drag Truck
$64.25
KIT FEATURES:
1/25 scale, skill 3, paint and cement required
Back by popular demand!
Molded in black, with chrome and clear parts
Authentic replica of Tyrone Malone's Kenworth Drag Truck
Authentic colorful decals
Special drag racing tires in soft vinyl
Vintage-style AMT packaging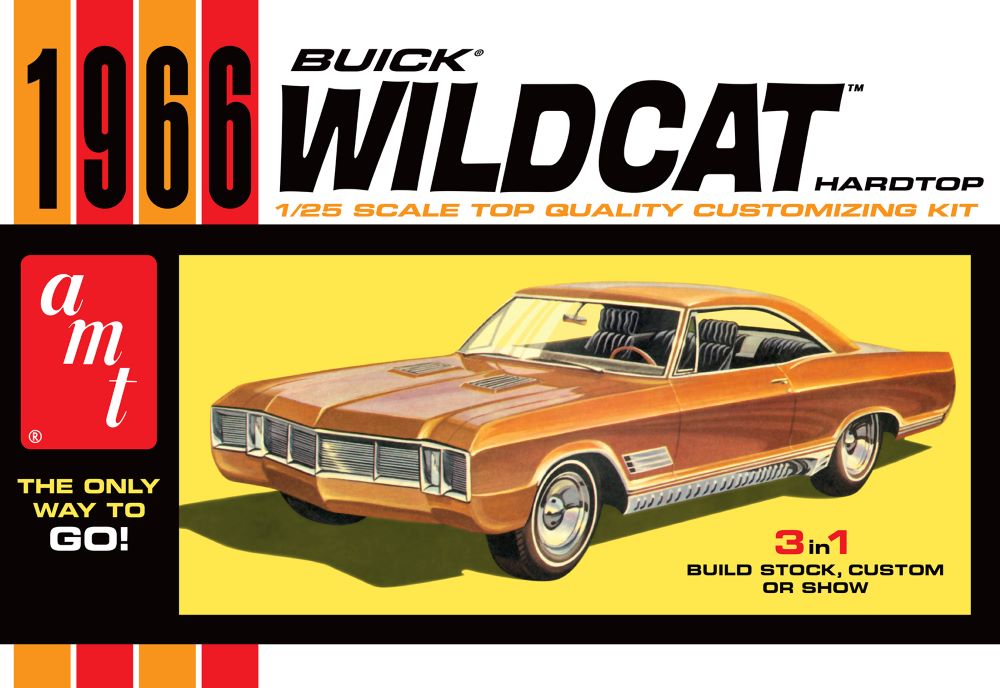 AMT 1/25 1966 Buick Wildcat Hardtop Car
$40.75
KIT FEATURES:
1/25 scale, skill 2, paint and cement required
Molded in white, the modeler's choice
Not available in this format since the 1960s!
Feature-packed 3-in-1 kit: build stock, custom, or show car
Original custom wheels have been retooled!
Pad printed vinyl tires
Original decal artwork - improved and expanded
Retro Deluxe™ AMT reproduction packaging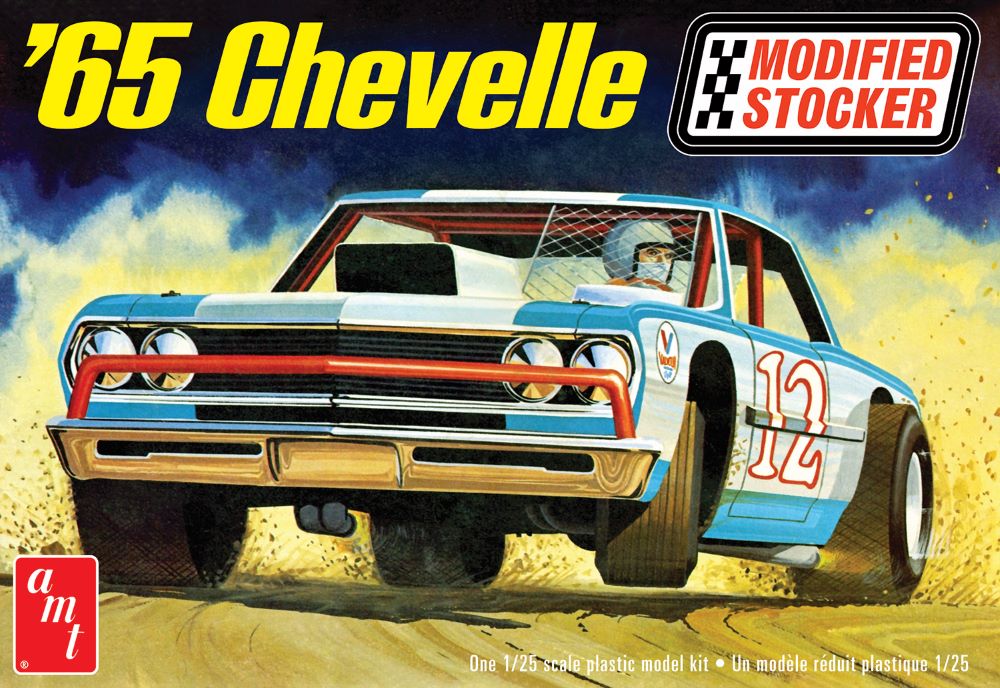 AMT 1/25 1965 Chevelle Modified Stocker Race Car
$40.75
KIT FEATURES:
1/25 scale, skill 2, paint and cement required
Back by popular demand!
Molded in white, the modeler's choice
Includes 4 super-wide pad-printed racing tires
Also includes front left pad-printed "floater" tire
Colorful racing number and sponsor decals
Retro Deluxe™ AMT reproduction packaging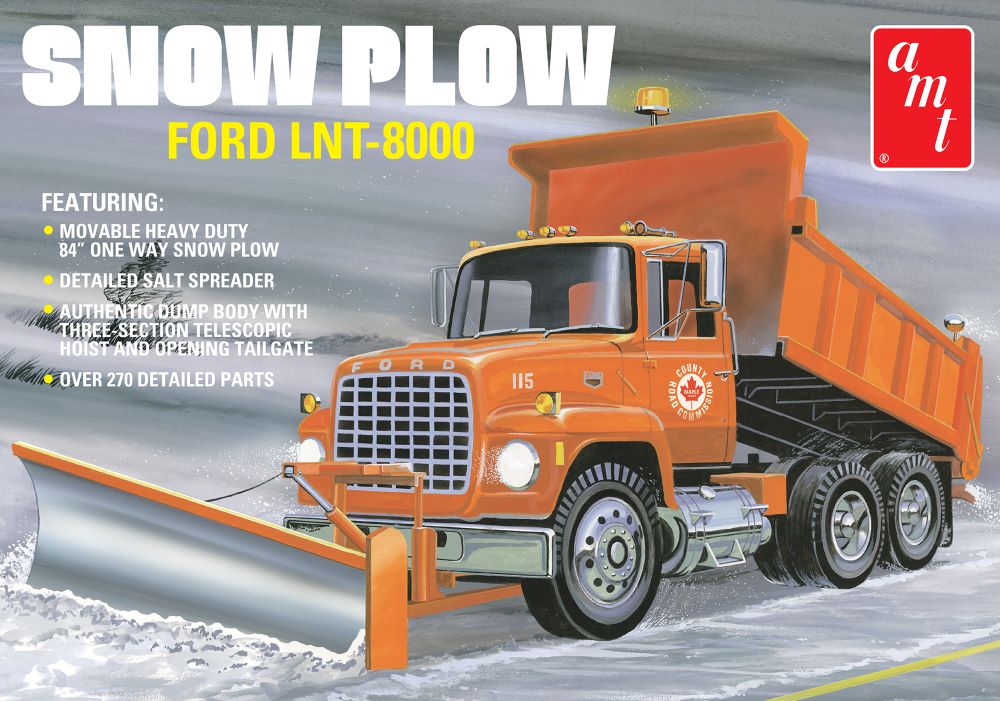 AMT 1/25 Ford LNT8000 Dump Truck w/Snow Plow
$66.75
KIT FEATURES:
1/25 scale, skill 3, paint and cement required
Back by popular demand!
Over 300 super-detailed parts
Molded in white, with chrome and clear
Includes super-detailed snow plow assembly
Improved and expanded decal art
Vinyl truck tires
Retro Deluxe™ AMT reproduction packaging
Recreated box illustration by Don Greer

AMT 1/32 1932 Ford V8 Coupe
$29.75
KIT FEATURES:
1/32 scale, skill 2, paint and cement required
First time available since the 1970s!
Reduced parts count for ease of assembly
Molded in white with clear and chrome parts
Includes newly developed decal graphics
Retro Deluxe™ AMT reproduction packaging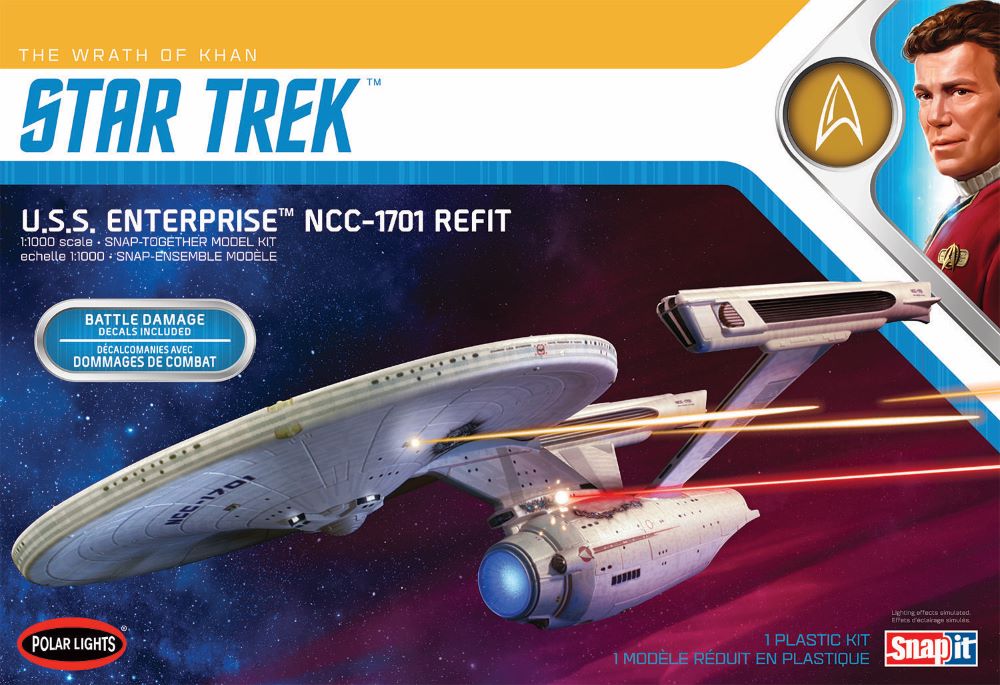 Polar Lights 1/1000 Star Trek Wrath of Khan USS Enterprise NCC1701 Refit (Snap)
$40.75
FEATURES:
1/1000 scale, skill 2, snap assembly w/ paint required
Molded in white
Reissued for the first time – one of our top selling STAR TREK kits
Includes all registry, "strongback" and new battle damage decals
Commemorates STAR TREK: The Wrath of Khan, one of the most popular Trek films ever!
Aztec decals available separately
Team this kit with U.S.S. Reliant Wrath of Khan Edition (connecting box cover art)
Comes with an articulated dome base with metal support rod

Polar Lights 1/1000 Star Trek Wrath of Khan USS Enterprise & USS Reliant Aztec Decals
$35.75
FEATURES:
For use with Enterprise and Reliant 1:1000 Scale Kits

AMMO by Mig - The Weathering Magazine #29 Green
$18.75
The Weathering Magazine is the only magazine completely focused on the most enjoyable and effective painting and weathering techniques for finishing scale models and figures, created to fuel your imagination and provide the learning experience you need to explore the limits of your modelling aspirations.
The latest issue of your favourite magazine deals with the colour most associated with the military: Green. As the most popular camouflage colour it is one all modellers will want to paint and weather to the highest standards! Many of the favourite models for hobbyists share one common factor: green is present! See, in detail, how to work with the iconic 4BO represented in the IS2 "White Bears At Berlin." This issue might deal with a single colour, but it is one with such a variety in tone and weathering; illustrated in two Vietnam theatre vehicles: a NVA 1/72 T-54 based on the AMMO by Mig Jimenez kit, and a 1/35 Tamiya American Sheridan. For aircraft fans, learn about the unique effects of aerial travel and combat in extreme climates on the Japanese Zero's famous dark green. With the dominance of green as a real world military colour it is understandable it remains a popular colour with science fiction modellers, shown in this issue with a Bandai mecha the focus of rust and other contrasting weathering colours on a mecha green. Green, as a colour, is present not only in our models but also in the environments in which they find themselves: an example of this is covered in an in-depth step-by-step on a green forest diorama.
The Weathering Magazine explains all featured painting and weathering techniques with detailed "step-by-step" articles, each showing you how to perform each technique as illustrated through high-quality images and concise descriptions from some of the world's best modellers. This eagerly awaited new issue of TWM is sure to be a collector's favourite, each page filled with useful techniques and every article a learning resource couched in inspiration for all genre and level of modeller.
Index:
SMASHING THROUGH THE GREEN / Alex Clark
GREEN SAMURAI / Ángel Expósito
GREEN HELL / Kreangkrai Paojinda
KILLING VERDURE / Kreangkrai Paojinda
SPRING IN THE FOREST / Artur Miniszewski
WHITE BEARS AT BERLIN / Maxi Fernández
REFERENCE PHOTOS

AMMO by Mig - The Weathering Aircraft #15 - Grease and Dirt
$19.75
The fifteenth issue of The Weathering Aircraft is available now! This time we are focusing on those stains created by traces of oil, dirt, and the combination of both. Mastery of several techniques will be essential to accurately replicating the ways that these elements common to all aircraft tend to accumulate, streak, and discolour the surfaces of each in unique ways as seen in references.
This issue guides you through various methods used to apply dirt and fluid staining using specific effects, versatile Oilbrusher applications, and pencils among other techniques and materials utilized to produce stunning results. Of course the reader is shown how and when to use the most effective methods and materials in order to achieve staining of different sizes, various fluids, soils, discolouration, and layered effects based on the specific weathering effects accurate for each subject. In this issue we have gathered teaching tools and inspiration from some of best modellers around.
Our contributors will teach you how to handle a wide range of products to create the most realistic and eye-catching finishes with ease. The step by step processes used to achieve the most realistic result are each described through clear and easy to understand text and illustrated with high-quality photographs. All in all, this is an extremely comprehensive issue that provides you with the opportunity to learn everything you need to know about this type of effects and how to recreate them on your aircraft models.
Index:
A-7H CORSAIR II / Ángel Expósito
P-47D "HAD IT" THUNDERBOLT / Ricardo Batista
A-10 THUNDERBOLT II / Julio Fuente Díaz
MiG-29 SMT / Oto Drobik
COLONIAL VIPER II / Yang Yu Pei
BRISTOL BEAUFIGHTER TF.MK X / Jamie Haggo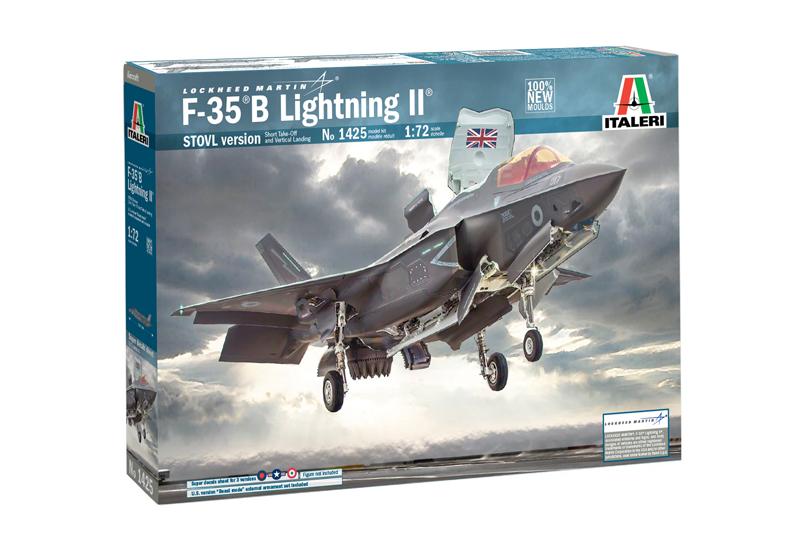 Italeri 1/72 F-35B Lightning II STOVL Version
$61.75
100% NEW MOULDS - SUPER DECALS FOR 3 VERSIONS - COLOR INSTRUCTIONS SHEET - U.S. VERSION ''Beast mode'' EXTERNAL ARMAMENT SET INCLUDED
The JSF Joint Strike Fighter program was a developmental project to create a new 5th generation all-weather multirole combat aircraft to replace the existing American and NATO strike-fighter force. The aerospace industry team led by aircraft manufacturer Lockheed Martin, created the single-seat, single-engine F-35 Lightning II. This fighter employs stealth technology and is characterized by its trapezoidal wings and application of the most advanced hi-tech systems, materials and avionics. Designed to attain air superiority, provide close air support and undertake ground attack missions, it has been developed in differing configurations for its varying roles. The F-35B with its STOVL (Short Take Off and Vertical Landing) capability has been specifically designed to operate from modern aircraft carriers such as the British H.M.S. Queen Elizabeth or the Cavour, the flagship of the Italian Navy. The U.S Marines Corps plan to deploy the F-35B in both attack and ground support roles. The STOVL version is powered by the Pratt & Whitney afterburning turbofan and its swivel nozzle, which directs the thrust of the engine. Due in part to its operational flexibility, its advanced on-board technology, innovative design and performance features, the F-35 Lightning II is already a landmark aircraft in the world of 21st century military aviation.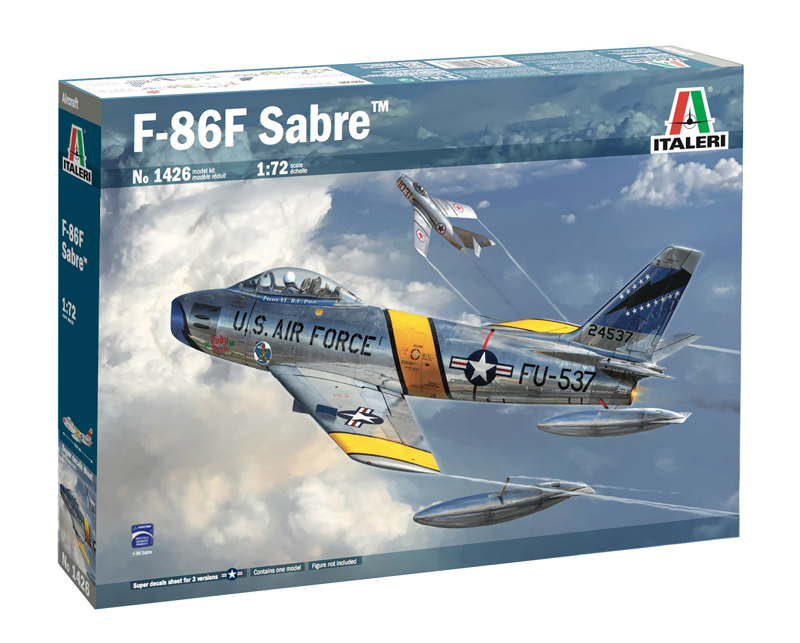 Italeri 1/72 F-86F Sabre
$53.25
SUPER DECALS FOR 3 VERSIONS - COLOR INSTRUCTIONS SHEET
The single-engine jet fighter F-86 Sabre was developed by the American aircraft company North American in the late 1940s and became a symbol of post-war military aviation. The F-86 featured the adoption of the typical swept-wing, the large front air intake and the use of the General-Electric J47 jet engine. The fighter flight performance was impressive for the time and very different from the propeller-driven fighters. The Sabre was armed with six M3 12.7 mm. Browning machine guns installed in the nose. It was widely used by the U.S.A.F. and it played a key role during the Korean War where it could counter the Soviet fighter Mikoyan-Gurevich Mig-15, in the first high-speed jet planes dogfights in the history. The F-86 proved to be extremely effective and a lot of American pilots earned the designation of "ace" during the Korean war with an high number of victories against the enemy planes.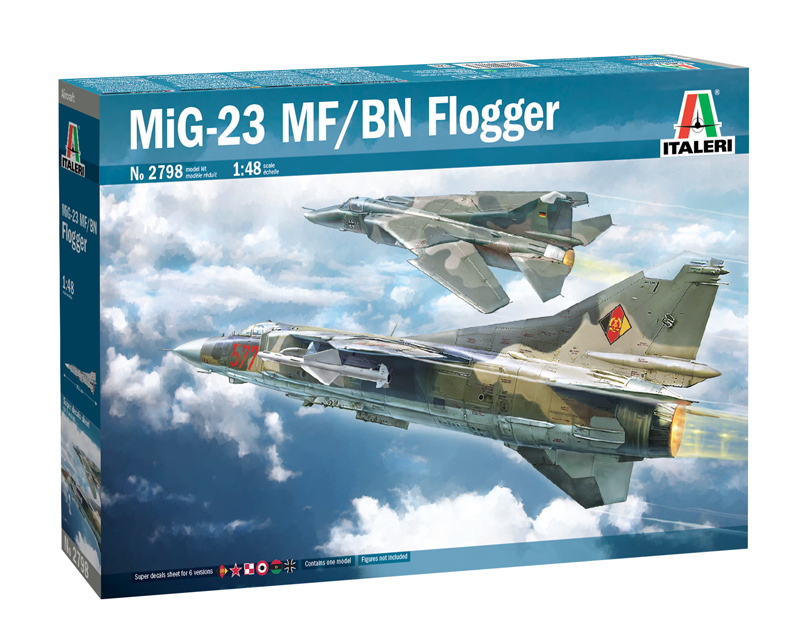 Italeri 1/48 MiG-23MF/BN Flogger
$61.75
SUPER DECALS FOR 6 VERSIONS - COLOR INSTRUCTIONS SHEET
Designed and developed in the latter part of the 1960's by Mikoyan-Gurevich, the Mig-23 has for many years been the backbone of the Warsaw Pacts' fighter squadrons. Introduced into service in the early '70s to replace the fast and agile but operationally limited Mig-21, the Soviet single-seat fighter (NATO reporting name: Flogger) was characterized by the adoption of the variable swept-wing design. Due to its Tumanskij afterburning turbojet, the Mig-23 was able to reach a maximum speed of Mach 2.3. It was armed to perform its primary role with a 23 mm. gun and could also be loaded with various combinations of air-to-air missiles in its pylons. The 'BN' version was designed to perform strike and close support missions. The fighter was widely used by the Warsaw Pact Bloc and also by the air forces of several Countries supported by the former Soviet Union. The Mig-23 has consequently played an active role in many regional conflicts undertaking a variety of operational roles.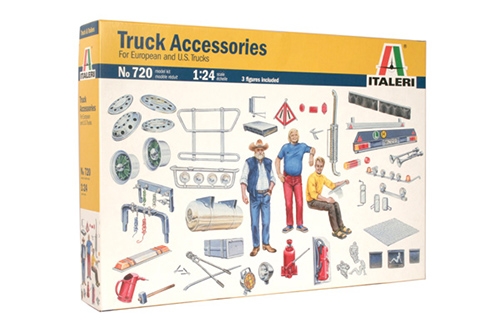 Italeri 1/24 Truck Accessories
$45.25

Italeri 1/72 Mig-21 Bis "Fishbed"
$53.25
SUPER DECALS FOR 4 VERSIONS - COLOR INSTRUCTIONS SHEET
The Soviet fighter Mikoyan-Gurevich Mig-21 is the most widely produced supersonic jet aircraft in aviation history. Commonly known as 'Fishbed', the aircraft was a mid-1950's aeronautical project which in its design followed the natural evolution of arrowwing fighters. The delta wing, shape, high speed, the tremendous manoeuvrability, the
weapons variety and its load capacity, had been the principal factors of its commercial success. In fact, the Mig-21 routinely equipped the fighter squadrons of the Soviet Union and the then Warsaw Pact countries. Beyond Europe the fighter was also widely acquired and operated by global allies of the Soviet Union over a period of many years. The Mig-21 'Bis' version was one of the most technically advanced of its type. Thanks to its powerful Tumansky jet engine the 'Fishbed' was able to attain a maximum speed of 2.100 Km/h. Its principal armament was a 23 mm cannon and four underwing areas to load a wide array of further weaponry. The Mig-21's operational life has been very extensive covering conflicts from the 1960's through to the 1990's.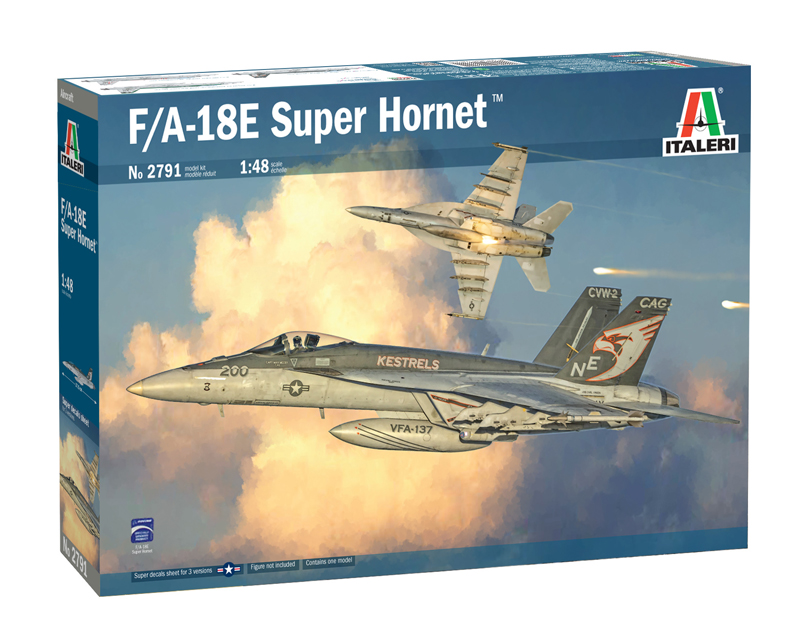 Italeri 1/48 F/A-18E Super Hornet
$70.00
SUPER DECALS FOR 3 VERSIONS - COLOR INSTRUCTIONS SHEET
The Boeing F/A-18E Super Hornet is a modern twin-engine, carrier-capable, single-seat fighter directly derived from the original design of the McDonnell Douglas F/A-18 Hornet. Larger and heavier than its predecessor, it is characterized by significantly improved flight and combat performance. Noticeable evolutionary design changes can best be seen in the revised wing-shape which is able to ensure maximum performance, particularly in terms of maneuverability. Additional design improvements can also be seen in the newer intake ramps for the engines, and also in the enhanced tail design. The aircraft originally entered service with the United States Navy in the early 2000's to replace the F-14 Tomcat, with the primary role of fleet air defense. Deployed with an increased mission range and the adoption of improved avionic systems, it is one of the more effective carrier-based fighters. It is armed with a 20mm M61 internal gun and can carry air-to-air missiles mounted on its under-wing hard points. In its secondary attack role it can deploy an extensive array of air-to-surface weapons.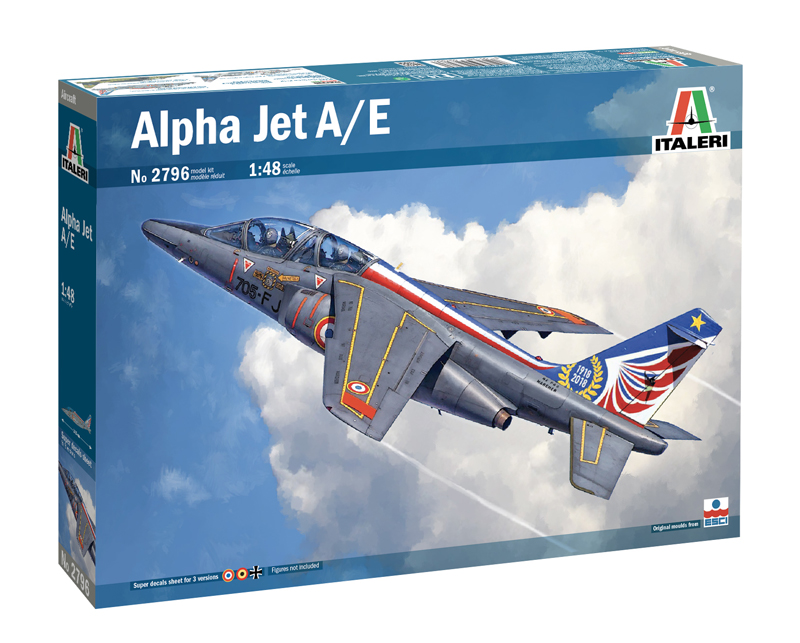 Italeri 1/48 Alpha Jet A/E
$60.00
ORIGINAL MOULDS FROM ESCI - SUPER DECALS FOR 3 VERSIONS - COLOR INSTRUCTIONS SHEET
The Alpha Jet advanced trainer is the result of a collaboration project between the French and German aviation industry. Developed by Dassault Aviation and Dornier Flugzeug-Werke, the most relevant features were the swept wing layout, the twin-engine solution with the adoption of SNECMA turbofans able to provide a max speed of 1,000 Km/h. and the tandem two-seats cabin. It was a compact and highly manoeuvrable plane ideal to perform its main role of advanced trainer. However it was also used as light ground attack plane. The Alpha Jet could be armed with a 27 mm. (or 30 mm.) gun in a centreline pod and thanks to its four hard points it could load and use air-to-air and air-to-surface weapons. It entered in service at the end of the 1970s and is still used by numerous military air forces. The French Armée de l'Air is using the Alpha Jet to equip the official display team Patrouille de France.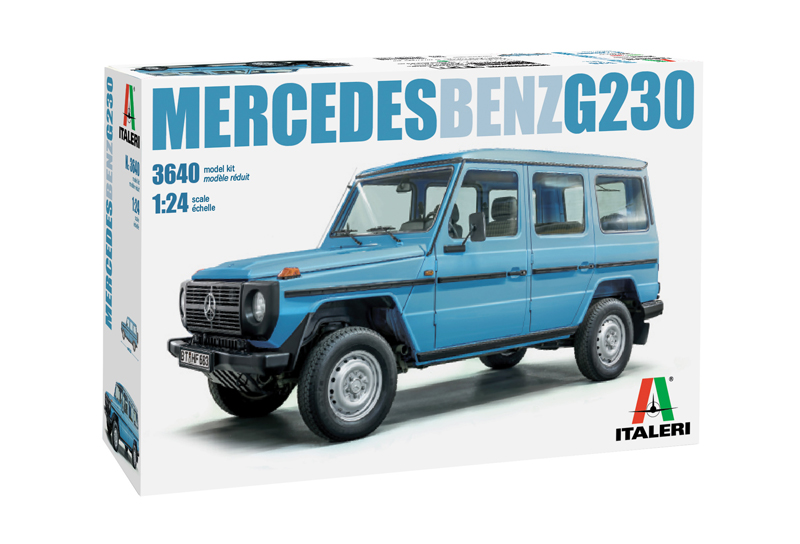 Italeri 1/24 Mercedes Benz G230
$69.25
COLOR INSTRUCTIONS SHEET
The Mercedes-Benz G-Class (G denotes 'Geländewagen', or off-road vehicle) was developed by the German car manufacturer during the 1970's and was developed through a partnership between Daimler-Benz and the Austrian Styer-Daimler-Puch company. The 'G' series cars were immediately characterized by being extremely robust, reliable and with a very good off-road capability thanks to their lay-out and the 4x4 traction. The car has been continuously improved and developed and today it is the most long-lived model of the Mercedes Benz production line up. Over the years its key design features changed very little, thereby demonstrating the worth and validity of the original design concept. One of the most successful versions was the MB G230 that gained considerable commercial success in many countries. Today, the G-series is positioned in the marketplace as a premium luxury SUV, which is in sharp contrast to its original off road role.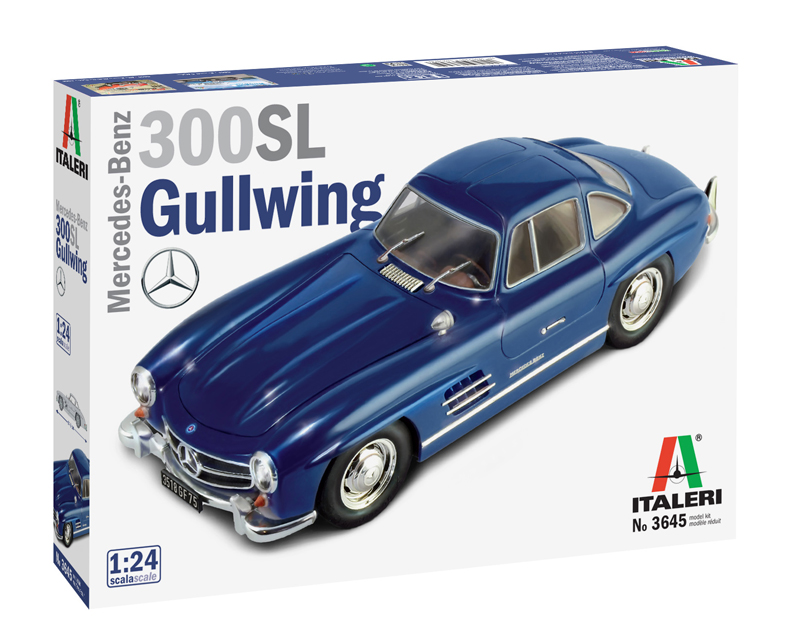 Italeri 1/24 Mercedes Benz 300SL Gullwing
$58.75
Chromed parts - Color Instuctions sheet
The Mercedes-Benz 300 SL was produced in 1954 by the German car manufacturer and it's a masterpiece on four-wheels for design, elegance and luxury. The 300 SL, where the acronym stands for Sport Leicht, (Sport Light), adopted innovative solutions for the time. The Mercedes 2 door coupe had a tubular frame, a front 2.996 cc longitudinal engine connected to a 4-speed transmission and the rear drive. The maximum speed of 300 SL was 260 Km/h (162 mph). The real strength of the car, however, was in its innovative design and the adoption of the characteristic and eye-catching Gull-wing doors. Even today the Mercedes-Benz 300 SL is an icon of design and style of the period ant it is a real icon for collectors and fans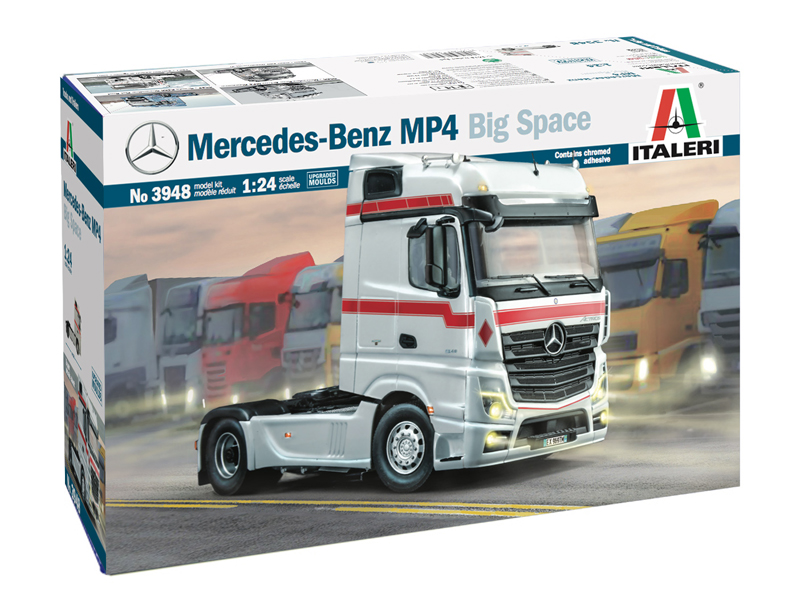 Italeri 1/24 Mercedes Benz MP4 Big Space
$129.75
UPGRADED MOULDS - CHROMED ADESIVES - COLOR INSTRUCTIONS SHEET
Actros is the commercial name for Mercedes-Benz heavy truck range. The Actros range has been introduced in 1995 and quickly achieved a significant commercial success as a suitable solution to perform longdistance haulage and heavy-duties haulage. The New Actros, introduced on the market in 2012, is the most update and innovative expression of the heavy truck Mercedes family. It is characterised by an advanced and modern design and the adoption of new Euro 5 and Euro 6 engines. The vehicle configuration has been designed and developed to guarantee the highest operational efficiency minimising the running costs. Among the several configurations available it is particularly interesting the long-haul high-roof cabin version, design to offer the highest standard of comfort on board for two drivers.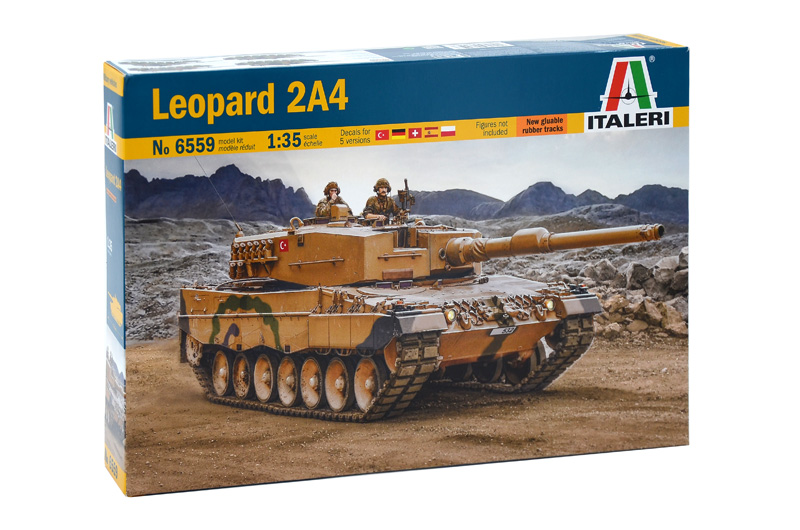 Italeri 1/35 Leopard 2A4
$55.75
SUPER DECALS SHEET FOR 5 VERSIONS - COLOR INSTRUCTIONS SHEET - NEW GLUABLE RUBBER TRACKS
Entered into service between the late '70s and early' 80s the Leopard 2 is considered one of the best armored vehicles in the world. It has been developed to offer the German "Bundeswehr" a powerful and modern Main Battle Tank able to replace the Leopards 1. The main armament is the 120mm. Rheinmetall L/55 smoothbore gun. Despite is heavy armor, the Leopard 2 is able to reach a significant speed of 65 km/h and it has a good performance on every kind of terrains. From the first versions, the MBT has been constantly improved and updated. The Leopard 2 A4, one of the most widespread version, is adopting an advance fire control system and modern hi-tech materials able to increase the protection capability. A part Germany, the Leopard 2 was able to achieve a good commercial success in many countries as Holland, Turkey, Austria, Greece and many others.

Tamiya 1/700 Battle of Malaya Set
$199.75
Battle Of Malaya Set
Description
This is a limited-edition re-issue of the Battle of Malaya Set (Item 89753), now with a new background story leaflet in Japanese language and separate digest sheet in English to really bring the gripping events of this famous battle to life.

During the fighting in and around Malaya (now Malaysia), the British battleship Prince of Wales was sunk by Japanese bombers in a display of the potential that air power held over big ships. This set includes naval models from the famed Water Line series, plus minute 1/700 scale aircraft.

• British Battleship Prince of Wales kit (Item 31615) x1
• British Battle Cruiser Repulse kit (Item 31617) x1
• Royal Australian Navy Destroyer Vampire kit (Item 31910) x1
• British E Class Destroyers Electra & Express kits (Item 31909) x1 each
• Type-1 & Type-96 Bombers x6 each
• Ten 30cm lengths of wire are included to depict bombers in flight, capturing the drama of the actual battle.
• Comes in a carry case with handle, featuring profile illustrations of the participants.
New Items Available to Order - Jan 27 - Jan 31
Monday, January 27, 2020

Squadron Signal Books - P-40 Warhawk In Action (SC)
$20.75
P-40 Warhawk In Action. Book by Rich Dann. Squadron Signal Books. Expanded Edition with more photos, updated content and 20 extra pages'. The Curtiss P-40 Warhawk, a U.S. single-engine, single-seat, all-metal fighter and ground-attack aircraft, first took to the air in1939. In service throughout World War II and used by most Allied powers during the war, the P-40 was the third most-produced American pursuit plane. A total of 13,738 of the aircraft were produced by the time output ceased in November of 1944. The P-40 first saw combat with British Commonwealth forces in June 1941, even before the U.S. had entered the conflict. It was in the Pacific, however, that the aircraft became an icon. Decorated with menacing shark mouths, P-40s served as workhorse fighters of the American Volunteer Group – better known as the "Flying Tigers," who came to China in late 1941, following the withdrawal of the Soviet Volunteer Group earlier that year, as the USSR faced with the full onslaught of Nazi Germany, struggled to maintain a precarious neutrality with Japan and avoid a two-front war. Meanwhile, the P-40 was the first Allied fighter to be supplied to the Soviet Union under Lend-Lease for use against the Germans. After Pearl Harbor, the U.S. Army Air Force flew the P-40 extensively in the Mediterranean Theater and during Operation Torch and the subsequent advance northwards into Europe. Illustrated with 168 photographs, numerous color profiles, and detailed line drawings, this volume traces the development of the various modifications of the P-40 throughout the war years and carries on with a few contemporary shots of surviving P-40s still going through their paces at airshows today. 80 pages.

Squadron Signal Books - B-26 Marauder In Action (SC)
$20.75
B-26 Marauder In Action. Book by Hans-Heiri Stapfer. Squadron Signal Books. Updated and packed with 20 new pages since Squadron's last edition of the B-26 In Action'! Probably no other aircraft type in the inventory of the United States Army Air Force (USAAF) can rival the reputation of the Martin B-26 Marauder. The B-26 nicknamed Flak Bait was the only American bomber to accomplish more than 200 missions during World War II. Over 60 percent of the Marauders that started bombing operations from English bases during the summer of 1943 were still operational a year later. A total of 129,943 Marauder sorties over Europe were recorded by the USAAF, this at the cost of 911 B-26s lost in combat. The Marauders belonging to the 9th and 12th Air Force dropped a total of 169,382 tons of bombs, mainly on tactical targets, such as bridges, enemy strong points, and marshalling yards, but also on V1 flying bomb sites in Northern France. Between November 1940 and March 1945, a total of 5,266 B-26s were built. Many senior pilots of the 22nd Bomb Group in Australia, the outfit that pioneered the Marauder recalled the B-26 as 'the best damn airplane the Air Force ever had'. And there is nothing more to add. Illustrated with 160 vintage photographs, color profiles, and detailed line drawings. 80 pages.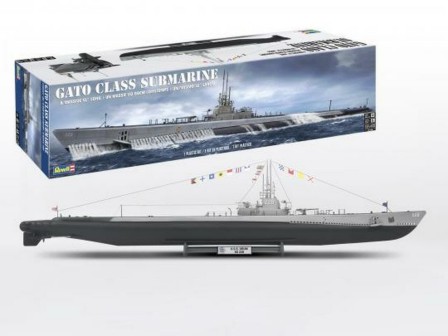 Revell 1/72 USS Gato Class Submarine (52" Long)
$118.50
The Gato class submarine was designed to cover the large areas of the Pacific Ocean. Immediately after the bombing of Pearl Harbor, the U.S. Navy's fleet of Gato subs began attacks on Japanese shipping. Throughout the war, they not only sank military vessels, but also merchant marine ships carrying raw materials. In addition, the Gato subs performed important missions, like command raids and rescuing downed pilots. The Gatos were 311 feet long and carried a crew of eighty-five men.
Kit features:
Display Stand
Full-detailed 4-inch deck gun
20 mm and 40 mm guns one tailed sail structure
Molded in light gray and clear.

Thursday, January 30, 2020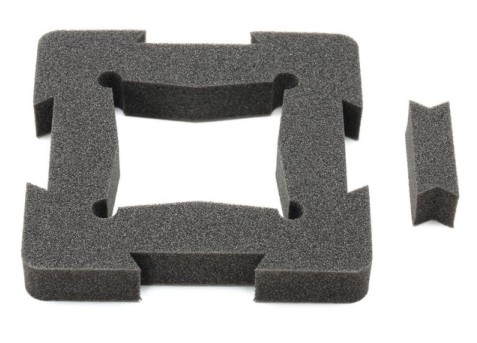 Tamiya - Foam Square Holder for 40ml Bottle
$3.75
Cement or other modeling aids accidentally spilling across your workbench could spell danger for your model and other materials. Reduce the risk of accidents with this simple sponge holder, which is designed to fit snugly around the 40ml square bottles used for Tamiya Cement and other products, limiting the chance of them falling over if knocked.
• Bottle Holder x1
• Use the included tab to link multiple holders together.
• Material: PE sponge
• Dimensions: 80mm x 80mm x 12mm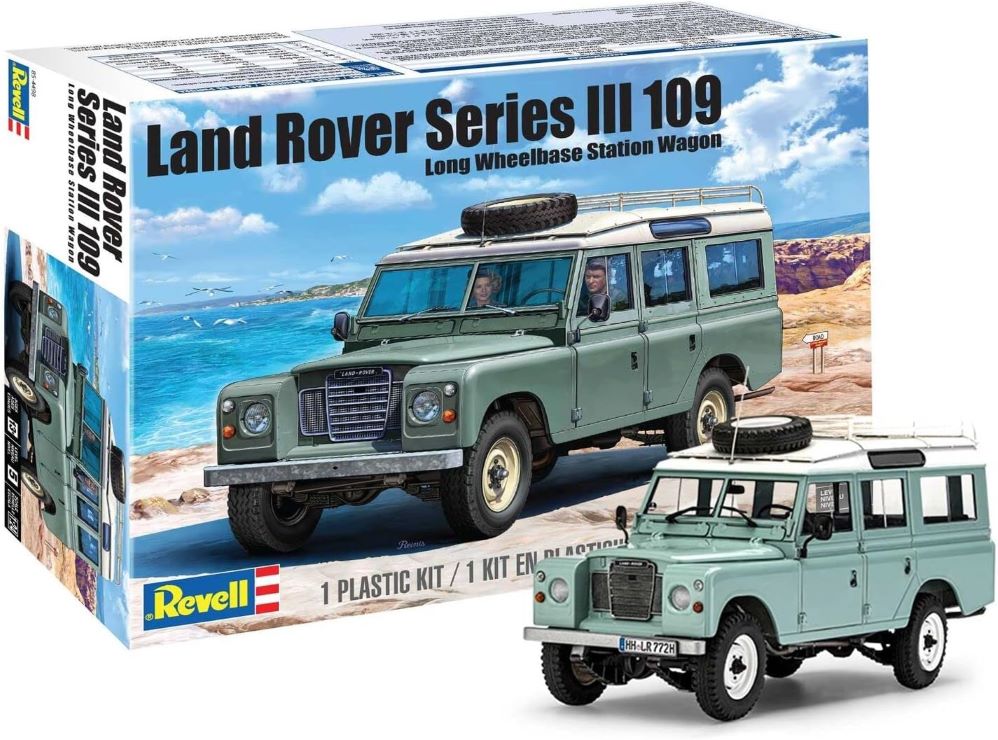 Revell 1/24 Land Rover Series III 109 Long Wheelbase Wagon w/Roof Rack
$43.25
There are probably only a few vehicles in automotive history that can compete with the Land Rover in terms of cult status. And when it comes to robustness and off-road capability, no one can beat it anyway. For those who had a lot to transport in the terrain, the LWB or 109 version with a long wheelbase was the best choice. The third generation of the British known as Series III was built from 1971 on almost 15 years unchanged.

Eduard 1/48 Bf 109G-10 Erla ProfiPACK
$61.75
ProfiPACK edition kit of German WWII fighter aircraft Bf 109G-10 in 1/48 scale.
The kit is focused on 109s produced by Erla Werke in Leipzig.
plastic parts: Eduard
marking options: 5
decals: Eduard
PE parts: yes, pre-painted
painting mask: yes
resin parts: no

Eduard 1/48 IL MAGNIFICO Hanriot HD.I in Italian Service
$37.25
Limited edition kit of French World War One fighter plane Hanriot HD.I in Italian service in 1/48 scale.
plastic parts: Eduard
marking options: 6
decals: Eduard
PE parts: yes, pre-painted
painting mask: yes
resin parts: no

Eduard 1/48 Spitfire Mk.VIII PROFIPACK
$61.75
ProfiPACK edition kit of British WWII fighter aircraft Spitfire Mk.VIII in 1/48 scale.
plastic parts: Eduard
marking options: 6
decals: Eduard
PE parts: yes, pre-painted
painting mask: yes
resin parts: no

Eduard 1/72 MiG-21MF Fishbed Interceptor Weekend Edition
$28.50
Weekend edition kit of Soviet Cold war jet fighter aircraft MiG-21MF interceptor in 1/72 scale.
plastic parts: Eduard
marking options: 2
decals: Eduard
PE parts: no
painting mask: no

Eduard 1/144 P-51D Mustang
$16.25
Super 44 edition kit of U.S. WWII fighter plane P-51D Mustang in 1/144 scale.
plastic parts: Platz
marking options: 4
decals: Eduard
PE parts: no
painting mask: yes
resin parts: no
New Items Available to Order - Jan 20 - Jan 24
Monday, January 20, 2020

Modelcollect 1/35 Fist of War: German E-50 Ausf.B mit 10.5cm KwK Panther II
$57.75

Modelcollect 1/35 Fist of War: German Jagdpanzer E-75 mit 12.8cm L/66 Jagdtiger II
$57.75

Modelcollect 1/35 Fist of War: German Sd.Kfz.553 Ausf.Vierfubler KaiserKafer
$57.75

Modelcollect 1/35 Fist of War: German Jagdpanzer E-50 mit 12.8cm L/55 Jagdtiger II
$57.75

Modelcollect 1/35 Fist of War: German Heavy Tank E-75 mit 12.8cm L/55 Tiger III
$72.25

Modelcollect 1/35 Fist of War: German Heavy Tank E-75 mit 10.5cm L/68 Tiger III
$72.25

Modelcollect 1/72 MAZ-74106 Air Search Radar 64N6 Big Bird for S-300
$99.75

Modelcollect 1/72 Fist of War: German E-100 Ausf.Sechsfubler Mauskopf
$72.25

Modelcollect 1/72 US M983 HEMTT Tractor with Pershing II
$72.25

Modelcollect 1/72 WW2 German STuG E50/75 Transport Train
$86.50

Modelcollect 1/72 German WW2 E-75 Heavy Tank with 128 Gun
$34.75

Modelcollect 1/72 Russian T-72B with ERA with Cage Armor 2019
$34.75

Modelcollect 1/72 Soviet 9P117 Strategic Missile Launcher Scud C
$57.75

Modelcollect 1/72 Soviet 9P117 Strategic Missile Launcher Scud D
$57.75

Modelcollect 1/72 Fist of War: German Selbstfahrlafette 28cm K3 Auf. LastenTrager E-100 Tanngrisnir
$86.50

Modelcollect 1/72 NATO M1014 MAN Tractor & BGM-109G Ground Launched Cruise Missile Newver
$72.25

Modelcollect 1/72 Soviet/Russian Army MAZ-7410-6 with CHMZAP-9990 Semi-Trailer and T-64 MBT
$86.50

Modelcollect 1/72 German WW2 E-100 Waffentrager & Jagdpanzer E100 1+1
$50.75

Modelcollect 1/72 German E-75 Ausf.Vierfubler JagdEinauge
$31.75
Tuesday, January 21, 2020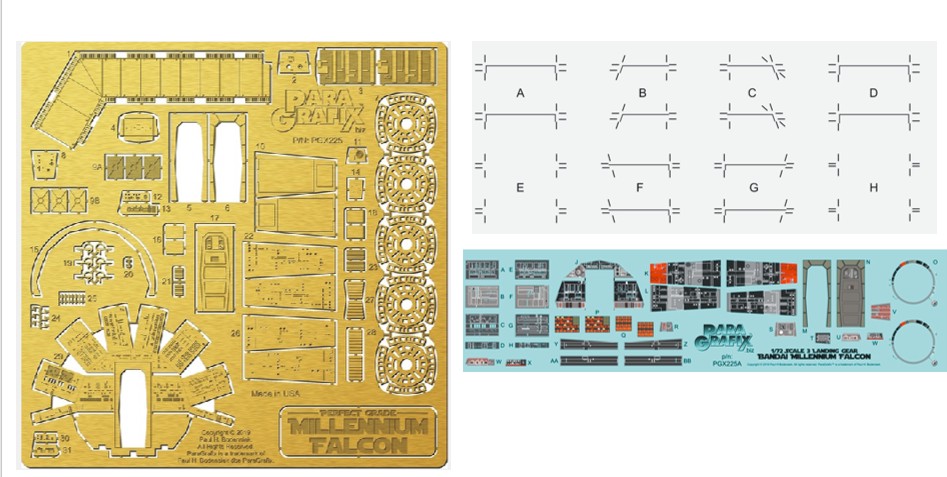 Paragraphix 1/72 Bandai Perfect Grade Millennium Falcon Photo-Etch & Decal Set for BAN
$49.50
Super detail the Perfect Grade Millennium Falcon from Bandai!
This set corrects the most egregious error that Bandai made while designing the kit: the cockpit is that used in "The Empire Strikes Back", while the model is a duplicate of the one used in the original "Star Wars" (aka "A New Hope"). Every detail is matched exactly, including the lack of symmetry in cockpit, and all control levers.
The main differences between the cockpits are: the cockpit in "TESB" is 18" (46cm) longer, and the side walls are shifted so that the cockpit is symmetrical.
Fully lightable*, this set includes interior parts for both the cockpit and the gun port interiors as well as the "pie plates" located on the landing gear.
Also includes highly detailed decals and backlight films (for the light bars in the cockpit).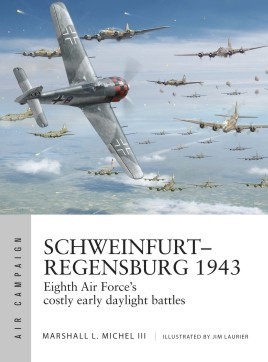 Osprey Publishing - Air Campaign: Schweinfurt-Regensburg 1943 Eighth Air Force's Costly Early Daylight Battles
$29.75
In 1943, the USAAF and RAF launched the Combined Bomber Offensive, designed to systematically destroy the industries that the German war machine relied on. At the top of the hit list were aircraft factories and plants making ball-bearings - a component thought to be a critical vulnerability. Schweinfurt in southern Germany was home to much of the ball-bearing industry and, together with the Messerschmitt factory in Regensburg, which built Bf 109 fighters, it was targeted in a huge and innovative strike.
Precision required that the targets were hit in daylight, but the raid was beyond the range of any existing escort fighter, so the B-17s would go in unprotected. The solution was to hit the two targets in a coordinated 'double-strike', with the Regensburg strike hitting first, drawing off the defending Luftwaffe fighters, and leaving the way clear for the Schweinfurt bombers. The Regensburg force would carry on over the Alps to North Africa, the first example of US 'shuttle bombing'.
Although the attack on Regensburg was successful, the damage to Schweinfurt only temporarily stalled production, and the Eighth Air Force had suffered heavy losses. It would take a sustained campaign, not just a single raid, to cripple the Schweinfurt works. However, when a follow-up raid was finally launched two months later, the losses sustained were even greater. This title explains how the USAAF launched its daylight bombing campaign in 1943, the technology and tactics available for the Schweinfurt-Regensburg missions, and how these costly failures forced a change of tack.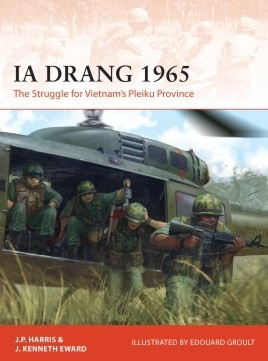 Osprey Publishing - Campaign: IA Drang 1965 The Struggle for Vietnam's Pleiku Province
$29.75
The Pleiku campaign of October-November 1965 was a major event in the Vietnam War, and it is usually regarded as the first substantial battle between the US Army and the People's Army of Vietnam. The brigade-sized actions involving elements of the US 1st Cavalry Division at Landing Zones X-Ray and Albany in the valley of the river Drang have become iconic episodes in the military history of the United States.
In 1965, in an effort to stem the Communist tide, the Americans began to commit substantial conventional ground forces to the war in Vietnam. Amongst these was the 1st Cavalry Division (Airmobile), a new type of formation equipped with a large fleet of helicopters. On 19 October, North Vietnamese forces besieged a Special Forces camp at Plei Me, and after the base was relieved days later, the commander of the 1st Cavalry Division, General Harry Kinnard, advocated using his troops to pursue the retreating Communist forces. A substantial North Vietnamese concentration was discovered, but rather than the badly battered troops the US expected, these were relatively fresh troops that had recently arrived in the Central Highlands. On the morning of 14 November 1965, 1st Battalion, 7th Cavalry, commanded by Lt. Col. Hal Moore, landed at LZ X-Ray to start the first major set-piece battle of the Vietnam War. This title explores the events of the campaign that followed, using detailed maps, specially-commissioned bird's-eye views, and full-colour battlescenes to bring the narrative to life.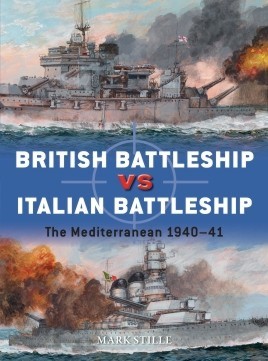 Osprey Publishing - Duel: British Battleship vs Italian Battleship The Mediterranean 1940-41
$27.25
During World War II's battle for control of the Mediterranean, both the British and Italian navies planned to bring their battle fleets into play. At the centre of both of these fleets was a core of battleships which both sides expected to play a decisive role in the conflict.
On 9 July 1940, the two navies met in the central Mediterranean, as two Italian battleships faced off against three of their British counterparts. Christened the Battle of Calabria, the action allowed the ships to play to their strengths, engaging in a long-range gunnery duel, the very thing they had been designed for. Though both sides shot well, the only hit was scored by Warspite on the Italian battleship Giulio Cesare. The Italians were forced to withdraw, and the action ended up being indecisive, but it was the largest fleet action fought in the Mediterranean during the war. As well as this battle, there were other occasions during the war when both British and Italian battleships were present and influential, but during which they never engaged each other directly - the Battle of Spartivento on 27 November 1940, and the Battle of Cape Matapan on 28-29 March 1941.
Packed with full-colour artwork, carefully selected archive photographs and expert analysis, this title explores in detail the role played by British and Italian battleships in these encounters, and their influence in the Mediterranean theatre of World War II.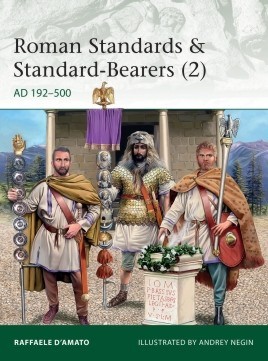 Osprey Publishing - Elite: Roman Standards & Standard-Bearers (2) AD192-500
$24.75
The Late Roman Empire was a period of significant change in the designs of standards and in the costumes of standard-bearers. During the middle decades of the chaotic 3rd century, evidence confirms the continued use of the old legionary eagle and the signa of the old cohorts and centuries, alongside flags and Imperial images. The two major trends over the later generations were the adoption of Christian symbols on standards (e.g. Constantine the Great's Chi-Rho), and the proliferation of different types of flags. This had begun in the late 2nd century with the adoption of the 'barbarian' dragon standard, the windsock-shaped draco, which continued to be displayed alongside various other flags in the Greek-speaking Eastern Empire, whose influence increased greatly. Meanwhile, the growing employment of foreign units was such that by the 5th century we have evidence of the use of Hunnic symbolism among a Roman general's suite of standards. The costumes of standard-bearers also evolved as 'Persian' styles spread from Constantinople.
This title explores all these changes in depth, charting the development of various costumes and designs and the waxing and waning influence of various cultures and religious considerations. The text is supported by specially commissioned illustrations and artist's reconstructions of the standards and their bearers.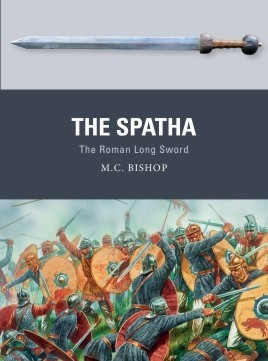 Osprey Publishing - Weapon: Spatha The Roman Long Sword
$27.25
Adopted from the Celts in the 1st century BC, the spatha, a lethal and formidable chopping blade, became the primary sword of the Roman soldier in the Later Empire. Over the following centuries, the blade, its scabbard, and its system of carriage underwent a series of developments, until by the 3rd century AD it was the universal sidearm of both infantry and cavalry.
Thanks to its long reach, the spatha was the ideal cavalry weapon, replacing the long gladius hispaniensis in the later Republican period. As the manner in which Roman infantrymen fought evolved, styles of hand-to-hand combat changed so much that the gladius was superseded by the longer spatha during the 2nd century AD. Like the gladius, the spatha was technologically advanced, with a carefully controlled use of steel. Easy maintenance was key to its success and the spatha was designed to be easily repaired in the field where access to a forge may have been limited. It remained the main Roman sword into the Late Roman period and its influence survived into the Dark Ages with Byzantine, Carolingian and Viking blades.
Drawing together historical accounts, excavated artefacts and the results of the latest scientific analyses of the blades, renowned authority M.C. Bishop reveals the full history of the development, technology, training and use of the spatha: the sword that defended an empire.

PLA Editions - Abrams Squad References #5: Trident Juncture
$29.75
Inspirational pictures of the Trident Juncture exercise showing vehicles of the NATO FORCES in the Trident Juncture exercise 2018.
Contents:
2.- Foreword Ullrich Spannuth Brigadier General
4.- Introduction
14.- US MARINES
18.- NORWAY
28.- GERMANY
32.- SWEDEN
40.- FINLAND
42.- NETHERLANDS
48.- SPAIN
54.- UNITED KINGDOM
60.- DENMARK
64.- POLAND
70.- GERMANY
Author: Ralph Zwilling
+140 pictures, softcover.
80 Pages - ALL TEXTS IN ENGLISH

PLA Editions - Bear in the Mud: Modelling the Russian Armor in Eastern Europe
$68.00
After the success of "Bear in the Sand", an special issue of Abrams Squad devoted to the Russian armor used in Libya, Syria and other desert conflicts, we launch the "Bear in the Mud". A book full of amazing models and scenes of Russian armor in conflicts recently happened in Eastern Europe: Chechnya, Georgia, Ukraine...
Introduction with amazing photographies for reference.
"Bear in the Mud" T-90 by Pere Pla
"PION 2S7" by Diego Bruzzone
"T-55AM in Georgia" by Zhendong Li
"2S9 NONA in Grozny" by Ignat Pomazkov
"Disintegration of Sanity" MTL-B & GAZ-66 by Bernard Bassous
"Even the strong get hurt" URAL by Konstantinos Tsiompris
"The Battle of Chechnya" BTR-80 by Imad Bouantoun
A complete guide of articles with "how to build" and "how to paint" tips for some of the most representative vehicles of the Russian army in the recent conflicts. Also focused in the diorama, ambientation and scenes. A book full of inspiration for all types of modellers, from beginners to advanced with dozens of real pictures and reference pictures from the combats and the amazing effects of the mud on the vehicles.
180 pages
Softcover
ALL TEXTS IN ENGLISH
Thursday, January 23, 2020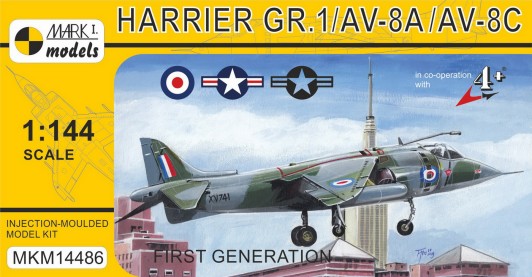 Mark I Models 1/144 Harrier GR1/AV8A/AV8C First Generation Attack Aircraft
$39.50

Mark I Models 1/144 Harrier GR3 Laser Nose Combat Aircraft
$39.50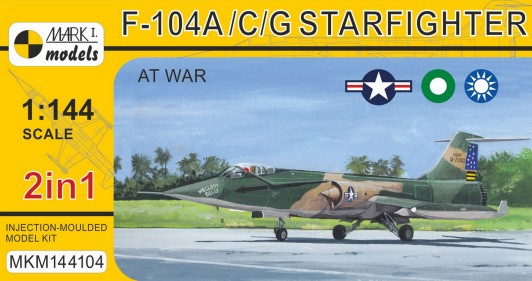 Mark I Models 1/144 F104A/C/G Starfighter at War (2 in 1)
$42.50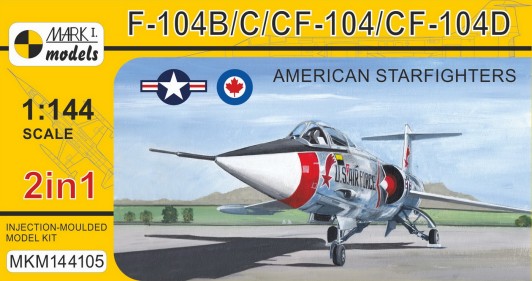 Mark I Models 1/144 F104B/C/CF104/CF104D American Starfighters (2 in 1)
$42.50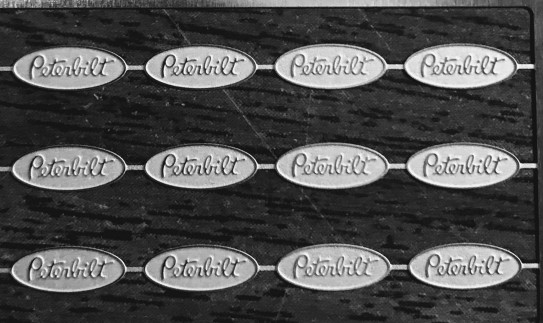 Detail Master 1/24-1/25 Peterbilt Etch Logo (15pc)
$8.75


Detail Master 1/24-1/25 Fluted Radiator Caps Billet (2pc)
$7.50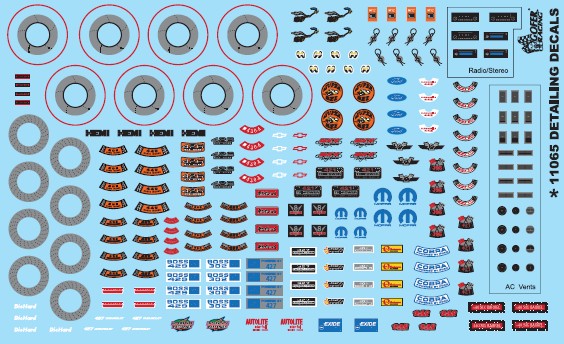 Gofer Racing 1/24-1/25 Car Detailing Decals (Under the Hood, Brakes, AC Vents, Radio, etc.)
$12.50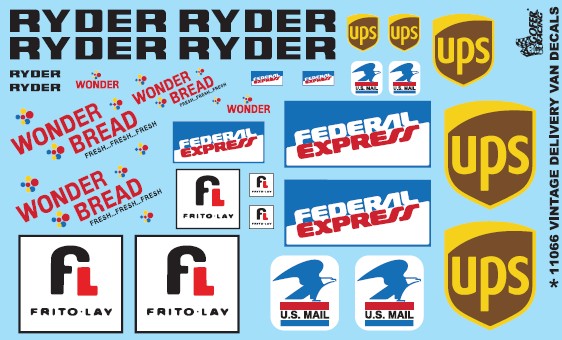 Gofer Racing 1/24-1/25 Delivery Van Decals: Delivery Van Decals: Ryder, Federal Express, UPS, Wonder Bread, Frito-Lay, US Mail
$12.50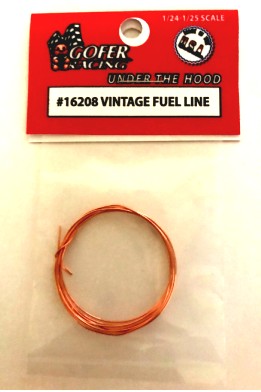 Gofer Racing 1/24-1/25 Vintage Copper Fuel Line
$5.00
Friday, January 24, 2020


WWP Books - Apache In Detail Part 2: AH-64D/E and IDF Saraf Variants
$79.75
530 color photos
192 pages, sewn paper back binding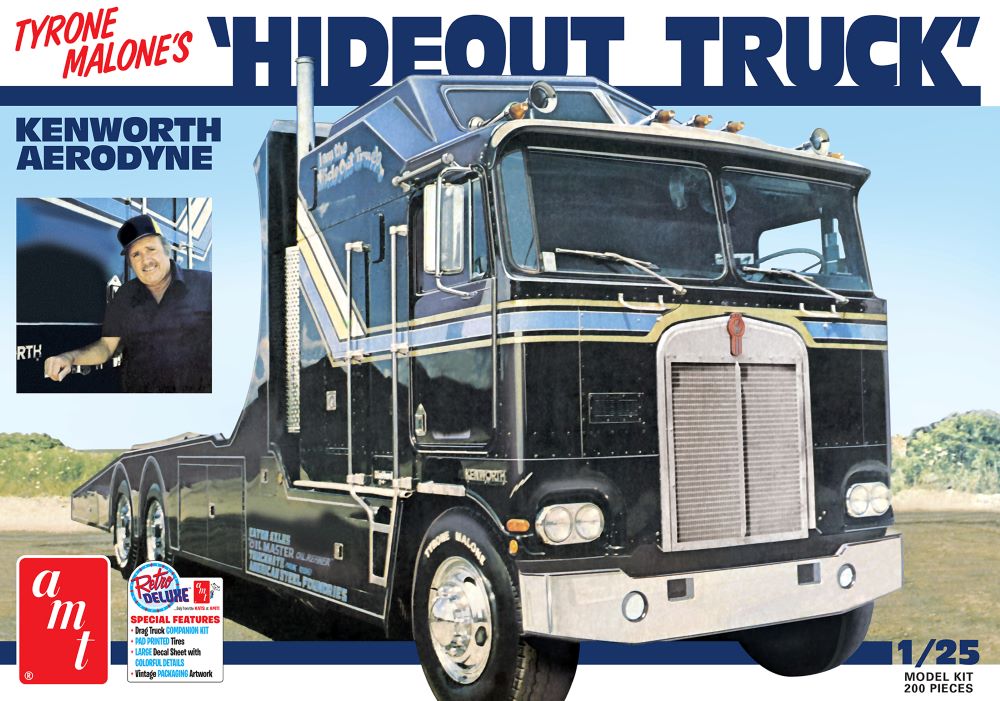 AMT 1/25 Tyrone Malone Hideout Kenworth Aerodyne Transporter
$64.25
KIT FEATURES:
1/25 scale, skill 3, paint and cement required
Back by popular demand!
Molded in black, with chrome and clear parts
Companion hauler truck for the Tyrone Malone Custom Kenworth Drag Truck
Authentic colorful decals right down to the pinstripes
Vinyl truck tires
Vintage-style AMT packaging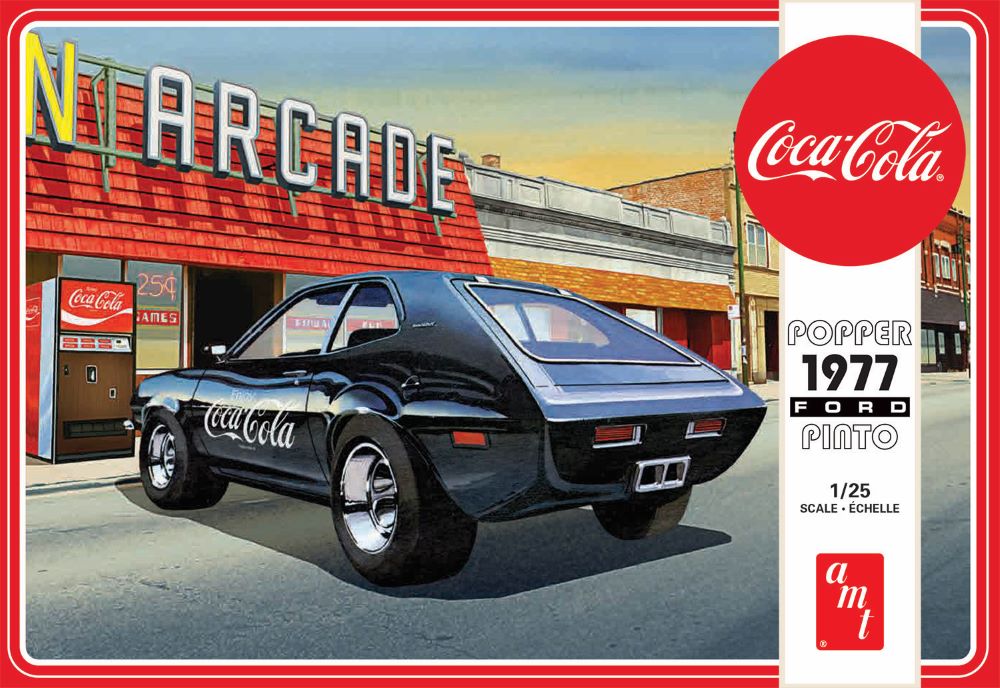 AMT 1/25 Popper 1977 Ford Pinto w/Coca-Cola Machine
$44.50
KIT FEATURES:
1/25 scale, skill 2, paint and cement required
Molded in white, the modeler's choice
2-in-1: build stock or custom with fully stylized rear end!
Exclusive vinyl tire sets for each version included
Includes beautiful replica 70's vending machine mini-kit
Authentic Coca-Cola® decal graphics for car and vending machine
Special Coca-Cola® packaging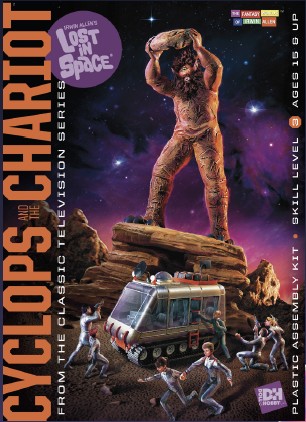 Moebius 1/35 Lost in Space: Cyclops & 1/48 Chariot w/7 Figures & Base
$55.50

MPC 1/25 Ed Big Daddy Roth's Mail Box Chopper Custom Trike
$32.25
FEATURES:
1/25 scale, skill 2, paint and cement required
The Trick Trikes™ are back by popular demand!
Molded in white, the modeler's choice
Includes window and lens parts in 3 color choices!
Super-size decal sheet with many decorating options
Bonus vintage-art 3" Rat Fink™ decal
Irresistible illustrated box art - now in standard face size!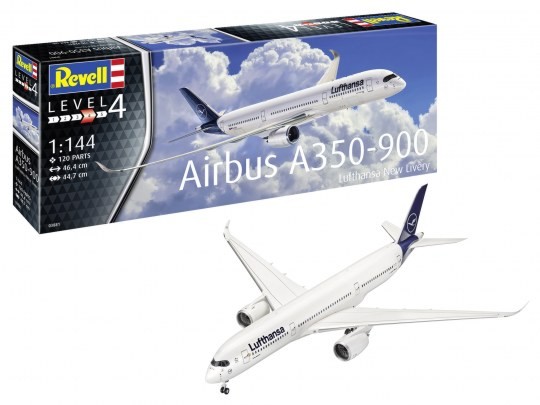 Revell Germany 1/144 Airbus A350-900 Lufthansa Airliner
$35.75
With the Airbus A350, Lufthansa is deploying one of the most modern commercial aircraft currently available on long-haul routes. In addition to the A380 and 747-8, the A350 is therefore the airline's flagship aircraft. No wonder, then, that aircraft of this type will be the first to carry the new Livery into the world.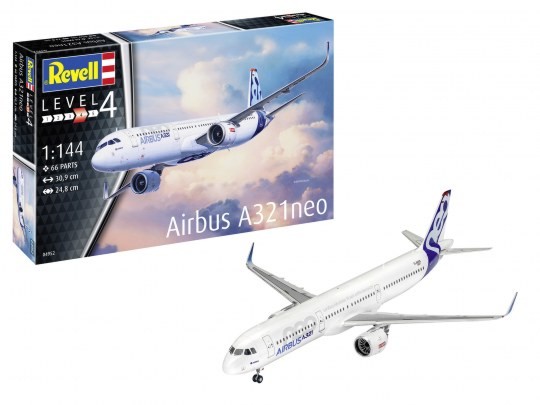 Revell Germany 1/144 Airbus A321neo Airliner
$35.75
The A321 is the extended version of Airbus' successful A320 short- and medium-haul passenger aircraft. The A321 neo is also equipped with the modern engine configuration known as the "new engine option". The kit is distinguished by its detailed undercarriage, which allows the model to be presented standing on the ground.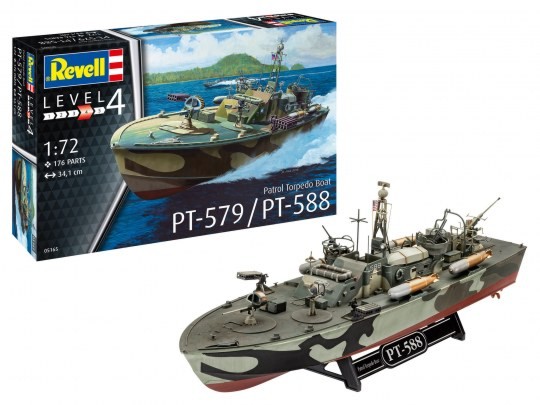 Revell Germany 1/72 PT579/588 Patrol Torpedo Boat
$35.75
Model kit of the patrols Torpedo boats of the US Navy used in large numbers in the Pacific War.
- Two-piece hull
- Detailed deck superstructures
- interiors
- Two rocket launchers
- torpedoes
- Various machine guns
- Display stand
Authentic display of the following versions:
- PT-588, Motor Torpedo Boat Squadron THIRTY NINE (PTRon 39), Pacific Fleet, Samar, P.I., July 1945
- PT-579, Engine Torpedo Boat Squadron THIRTY NINE (PTRon 39), Pacific Fleet, Samar, P.I., July 1945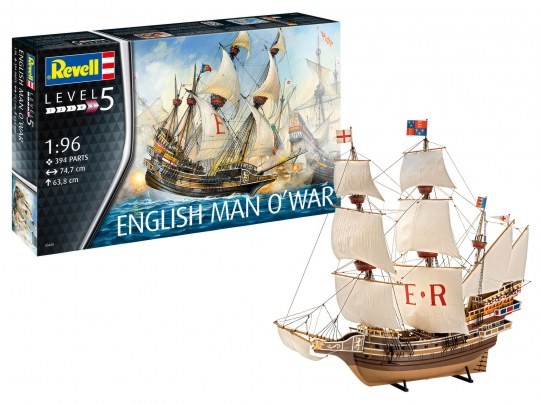 Revell Germany 1/96 English Man O War Sailing Ship
$139.75
Demanding model kit. The powerful Man O'Wars of the Royal Navy were the most advanced warships of the world in the 16th century. They gained fame through the battle against the Spanish Armada.
- Structured two-piece hull
- Deck with wood look
- Detailed deck superstructures
- Cannons on mountings
- Detailed masts
- Authentic sails
- Prefabricated shrouds
- Included rigging yarn
- Rowing boat
- Rigging blocks
- Display stands
- Flag board
- Authentic decals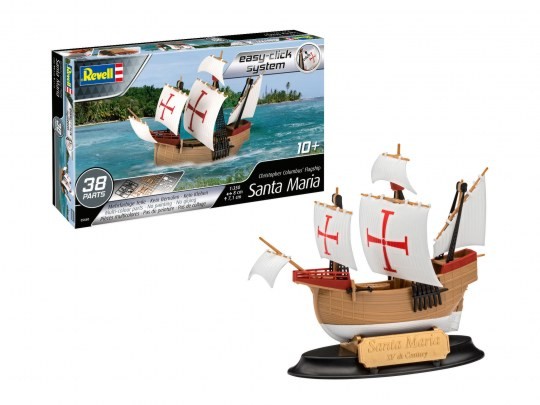 Revell Germany 1/350 Santa Maria Sailing Ship (Snap)
$21.00
Simple model kit of the legendary Santa Maria, with which Christopher Columbus discovered America in 1492. This was one of the greatest voyages of discovery in history.
- Deck with wood structure
- Structured sails
- Anchors
- Rowing boats
- Shrouds
- Display stands
Crafting fun with great results for everyone from 10 years. The innovative easy-click-system guarantees quick success: Multicoloured, precisely manufactured components are joined together and decorated with stickers by simply plugging them together. Painting is not necessary! Optionally, the model can also be painted and thus becomes a very personal one-of-a-kind. A recommendation with up to 5 colours is included in the building instructions.

Tamiya 1/35 German Mid-WWII Infantry Set (5)
$25.50
Enhance the realism of your masterpiece model or diorama with this German WWII figures set crafted using the latest scanning and modeling techniques. The figures portray Wehrmacht infantry from 1941-42, when German forces were involved in heavy fighting on the Eastern Front in particular. It also includes a wealth of accessories.
• 1/35 scale plastic figure assembly kit set.
• Contains parts for 5 figures in realistic poses: a non-commissioned officer (NCO) with binoculars, a rifleman with his foot on some rubble, another with cases and one with grenade cases on the ground, plus a machine gunner.
• Figures are depicted in mid-WWII M40 uniform, jack boots and suspenders. NCO and kneeling rifleman have a choice of helmet or cap.
• Newly-molded accessories include Kar98k rifle, MG34 machine gun, MP40 submachine gun and more.
New Items Available to Order - Jan 13 - Jan 17
Monday, January 13, 2020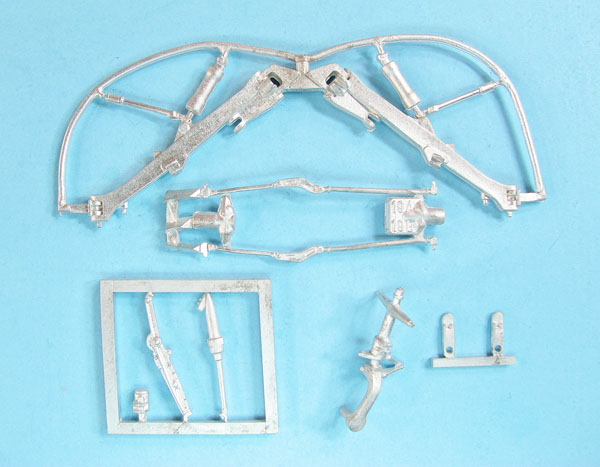 Scale AC Conversions 1/32 F-104G (2-Seat) Starfighter Landing Gear (ITA kit)
$22.25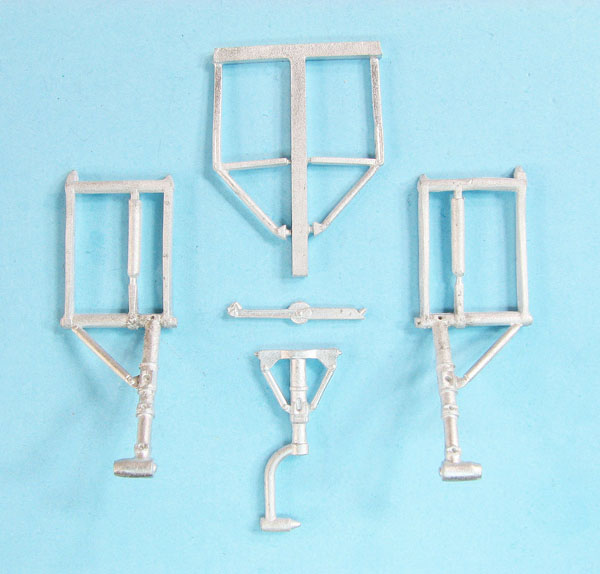 Scale AC Conversions 1/48 A-26B B-26B Invader Landing Gear (ICM kit)
$21.00

Scale AC Conversions 1/48 B-17G Flying Fortress Landing Gear (HKM kit)
$23.50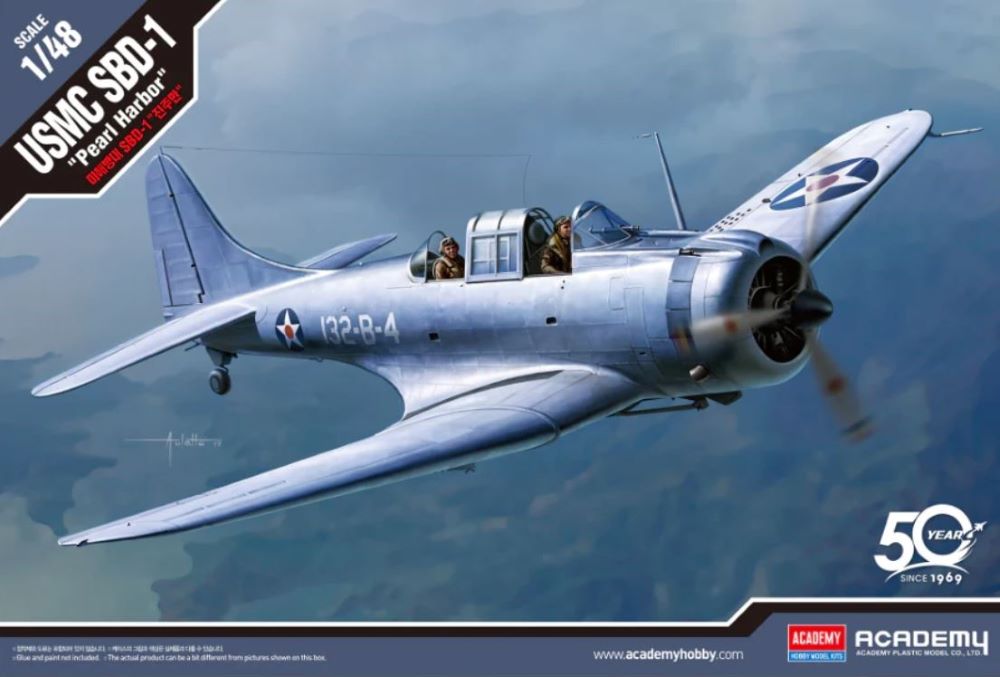 Academy 1/48 SBD1 USMC Bomber Pearl Harbor
$48.25

WWII US Navy dive bomber

Accurately detailed panel lines & rivets

Highly detailed cockpit and landing gear

Assemble with dive flap closed for landing or full opened

Bomb and machine gun included

Photo-etched parts included

Masking tape for clear parts included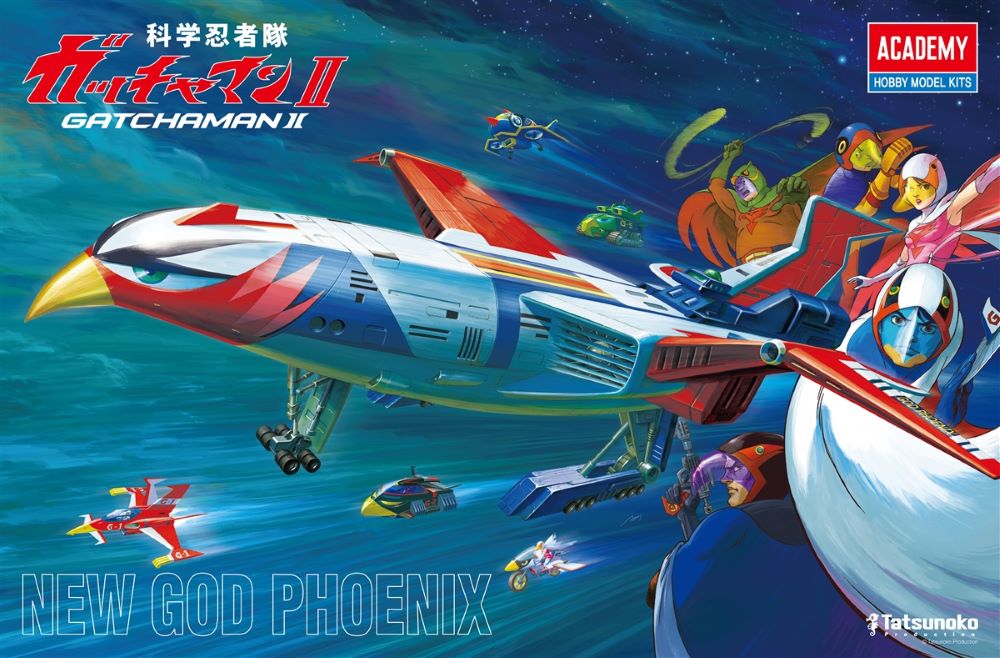 Academy - Gatchaman II: New God Phoenix Spacecraft w/LED Set, 5 Figures & 5 Vehicles
$117.25
Gatchaman II Plane kit with display stand, LED light module and movable components. Kit comes in multi-colored plastic with decal sheet, sticker sheet, landing gear, four bird missiles, and three accessory Firebird mode parts. Also included are five miniature character figures of the Science Ninja Team Ken Washio, Joe Asakura, Jun, Jinpei, Ryu Nakanishi and their Mecha transport vehicles Eagle Sharp, Condor Attacker, Auto Swan, Swallo Helico, and Horned Tank which can be revealed behind movable gates on the plane.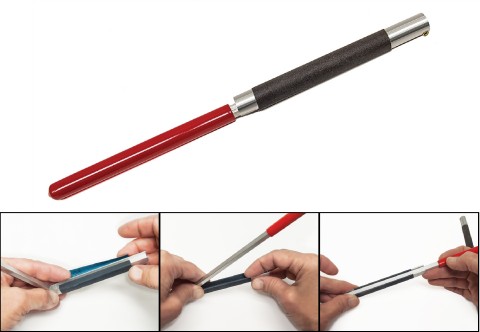 Zona - Round Tool Sanding/Polishing Paper Holder
$7.00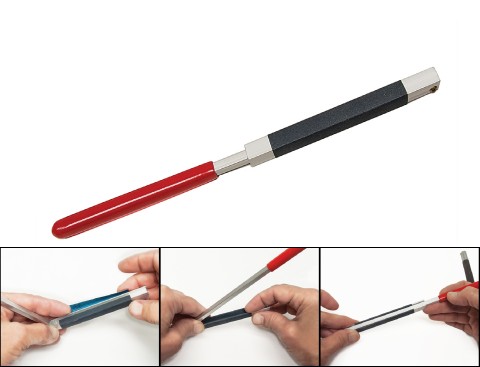 Zona - Square Tool Sanding/Polishing Paper Holder
$7.00
Wednesday, January 15, 2020

Dragon 1/35 Ambush at Poteau Ardennes 1945 (4)
$18.50

Dragon 1/35 3rd Fallschirmjager Division (Ardennes 1944) (4 Figures Set)
$18.50

Dragon 1/35 352nd Volksgrenadier Division Ardennes 1944
$18.50

Dragon 1/35 3rd Fallschirmjager DIvision Pt 2 Ardennes 1944 Figure Set
$18.50

Dragon 1/35 US 101st Airborne Division Bastogne 1944
$18.50

Dragon 1/16 Sturmbannfuhrer Ardennes 1944
$29.75

Dragon 1/16 SS Obersturmbannfuhrer Joachim Peiper
$31.00

Dragon 1/16 Schutz (Kampfgruppe Hansen 1944)
$31.00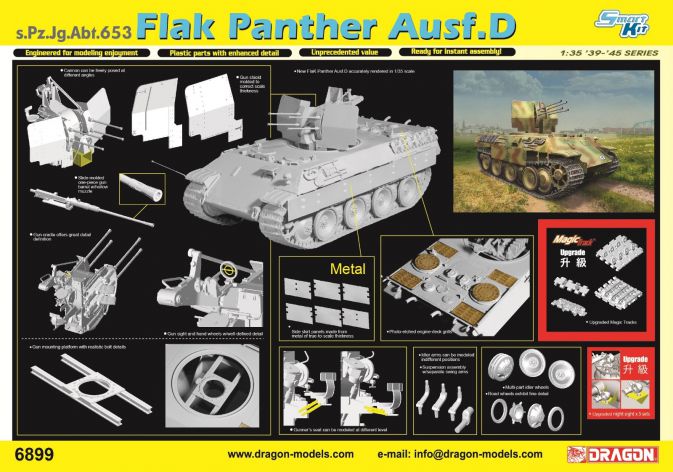 Dragon 1/35 Flak Panther Ausf.D
$109.75
The Panther medium tank was the third-most widely produced German AFV of WWII, and different variants evolved such as a recovery vehicle and tank destroyer. Field conversions also occurred, and one of these was a rare transformation of a Panther into an antiaircraft vehicle. It was a one-off field conversion, and the resulting AFV was employed by the headquarters company of the 653rd Heavy Panzerjäger Battalion (Schwere Panzerjäger-Abteilung 653, or s.Pz.Jg.Abt.653) during the titanic Battle of Kursk.
This kit is a perfect combination of Dragon's existing Panther Ausf.D medium tank and four-barreled 2cm Flakvierling 38 kits. s.Pz.Jg.Abt.653 was an interesting unit and it featured some interesting vehicle conversions, this one included. As for the kit, there are photo-etched parts included in the box, as are all plastic parts needed to create this unusual but good-looking German air defense vehicle. At long last, modelers are now able to get their hands on such a rare converted Panther.

Dragon 1/6 M4A3 105mm Howitzer /M4A3(75)W Tank (2 in 1)
$699.75
Dragon is releasing the ultimate 1/6 scale kit of a Sherman. In the box is a 2-in-1 option of either an M4A3 105mm Howitzer Tank or an M4A375(W). As its name suggests, the howitzer version featured an M4 105mm gun for infantry fire support. The M4A3(75)W, meanwhile, was a standard tank used by the US Army during WWII.
This 1/6 scale M4 2-in-1 set offers maximum versatility for modelers, allowing them to choose which Sherman type to build. Furthermore, duckbills are included and can be fitted to either Sherman version. Moreover, all parts are injected in an olive drab color, except for the tracks and duckbills that come in dark gray, which could save some modelers from basic painting work. Finally, since it's a one-off production of this edition and normal 1/6 Sherman won't be reproduced in coming few years, this will be the last chance for modelers to obtain these 1/6 scale Sherman variants. Modelers will need to hurry to get hold of this impressive piece of kit.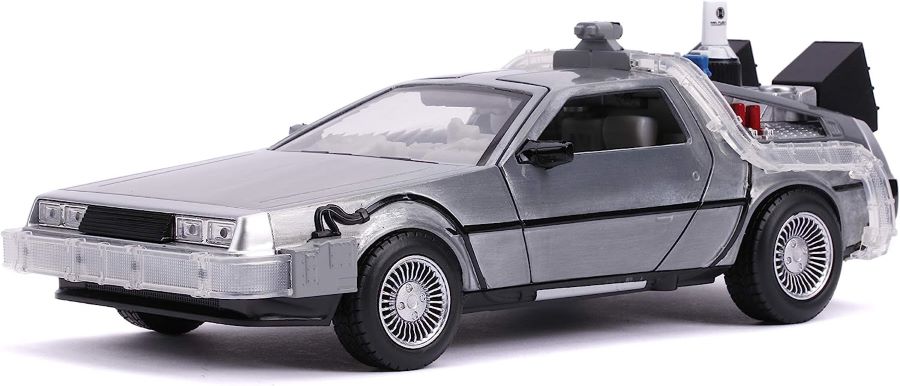 Jada 1/24 Back to the Future Part II DeLorean Car Time Machine w/Lights
$40.75
Friday, January 17, 2020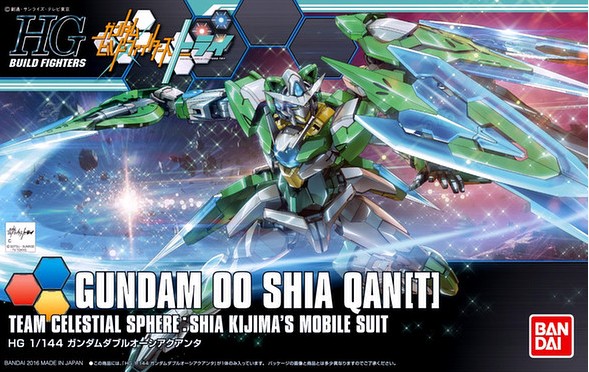 Bandai 1/144 Build Fighters HG Series: #049 Gundam 00 Shia Qan(T)
$25.00

Bandai 1/72 Star Wars The Rise of Skywalker: Poe's X-Wing Fighter w/R2D2 Droid
$45.50

Bandai 1/72 Star Wars The Rise of Skywalker: X-Wing Fighter w/R5 Astromech Droid
$45.50

Bandai 1/144 HG Gundam The Origin Series: #007 YMS08B Dom Test Prototype
$31.75

Moebius 1/25 1965 AF/X Plymouth Golden Commandos Satellite Drag Race Car w/Factory Altered Wheelbase (Ltd Prod)
$49.50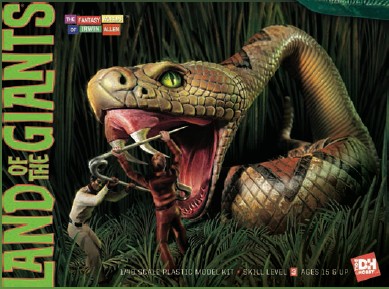 Moebius 1/48 Land of the Giants: Snake Scene w/3 Figures & Base (Doll and Hobby)
$43.25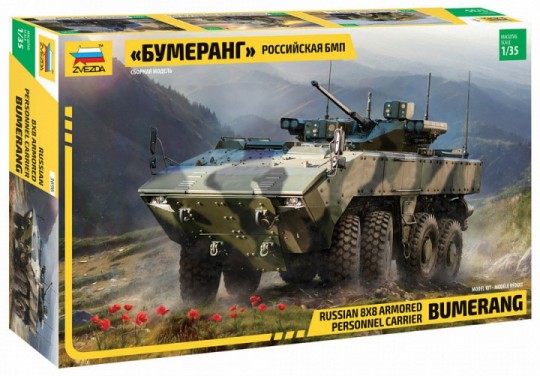 Zvezda 1/35 Bumerang Russian 8x8 Armored Personnel Carrier
$69.25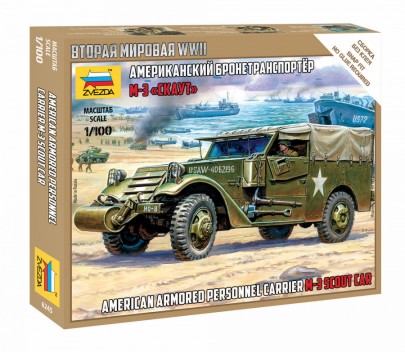 Zvezda 1/100 M3 Scout Car (Snap)
$8.25

Modelcollect 1/72 USAF B-52H Stratofortress Strategic Bomber Early
$199.75